Program A: Oct 13, 7 p.m. & Oct 14, 9 p.m.
Program B: Oct 13, 9 p.m. & Oct 14, 7 p.m.
Location: Pardoe Theater, Harris Fine Arts Center, BYU
Price: $4-5
Tickets: Available in person at the BYU Ticket Office in the Harris Fine Arts Center or Marriott Center, by phone at 801-422-2981 or online at byuarts.com
The BYU Department of Theatre and Media Arts and BYU Student Film Association present Final Cut, the student-produced, student-created film festival on Thursday and Friday, Oct. 13-14, in the Harris Fine Arts Center.
Final Cut showcases a collection of the best student-made fiction films, documentaries, commercials, animations and more. The festival includes two programs labeled Program A and Program B, which feature different film selections. Both programs will be shown once each evening of the festival at 7 p.m. and 9 p.m. Separate tickets are required for admission to each program screening and are discounted for BYU students.
Immediately following the final screening on Friday, Oct. 14, an awards ceremony will take place, with prizes for best entries in categories including fiction, non-fiction, commercials, animation and the audience favorite.
Past Final Cut films can be viewed at studentfilms.byu.edu.
Writer: Preston Williamson
Final-Cut-Film-Fest-Square-Logo.jpg
Scott Mcintosh
Final Cut Event Poster.jpeg
Scott Mcintosh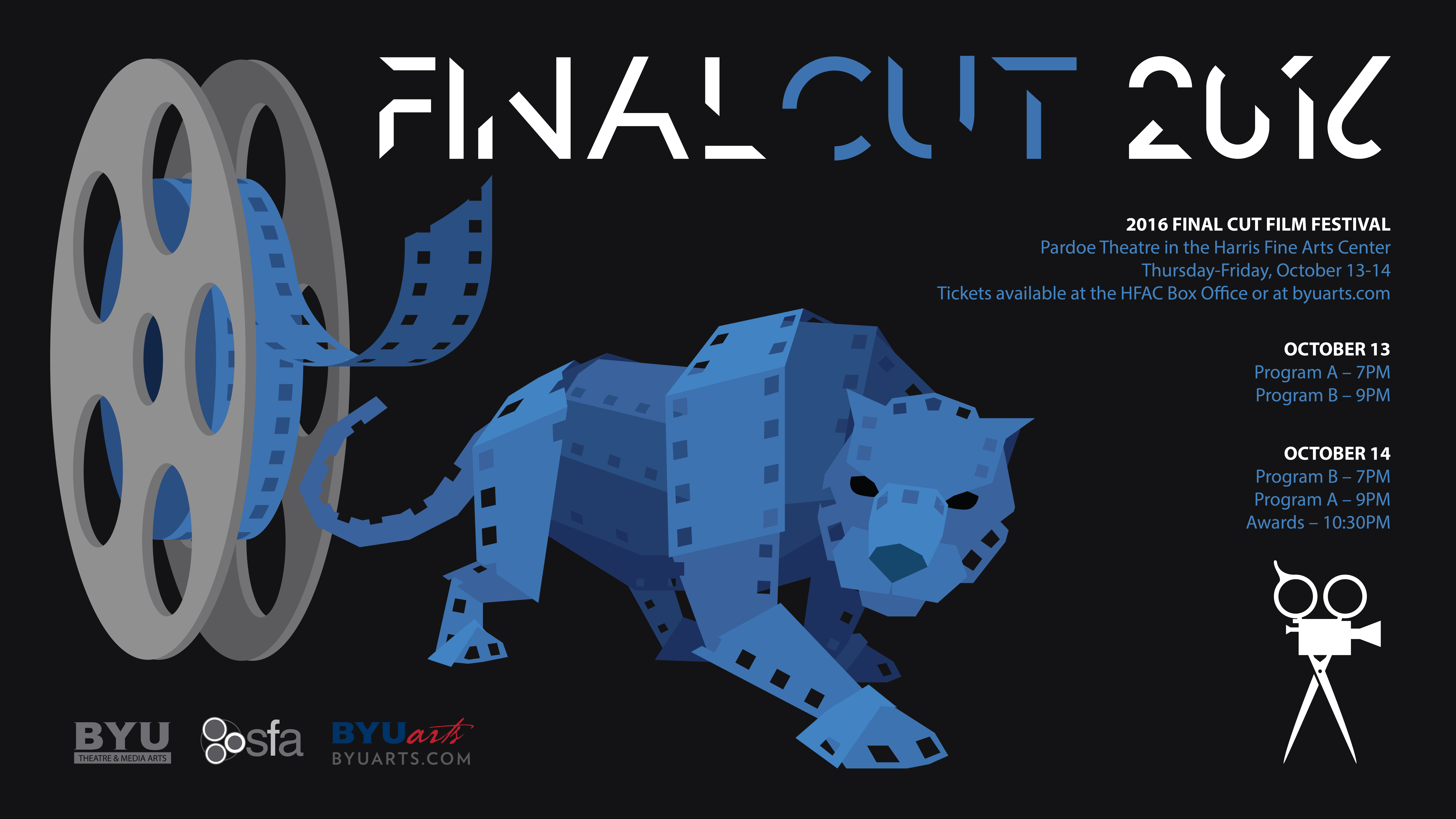 FinalCutHorizontal.jpg
Scott Mcintosh