Brigham Young University's Young Ambassadors will bring "Broadway Rhythm" to the de Jong Concert Hall Thursday through Saturday, Feb. 19-21, at 7:30 p.m. A matinee performance will also be given Saturday, Feb. 21, at 2 p.m.
Tickets at $10 for the general public with $2 off with a BYU or student ID are available through the Fine Arts Ticket Office, (801) 378-4322 or at www.byu.edu/hfac.
"Broadway Rhythm" is a musical review celebrating selections from musical theatre of the 20th and 21st centuries. Show numbers include such favorites as "I Got Rhythm" from "Crazy for You," "A New World" from "Songs for a New World," a medley from "Footloose" as well as numbers from "Riverdance."
The Young Ambassadors will present "Broadway Rhythm" during their 2003-2004 touring season, with performances in Southern Nevada and California in March as well as in Brazil and Argentina in April and May. This group has been heralded routinely as a professional stage presentation that matches the best of Broadway.
"Broadway Rhythm" involves a four-member band and a performer cast of 28 singer-dancers. The group is also supported by eight student technicians who control lighting and sound and give backstage support. The group's production team includes Randy Boothe, Ron Simpson and Janielle Christensen.
For the past 33 years the Young Ambassadors, representing the university's School of Music, has traveled to more than 56 countries with a message calling for friendship and understanding.
Writer: Rachel Sego
youngs1-h.jpg
Mark A. Philbrick/BYU Photo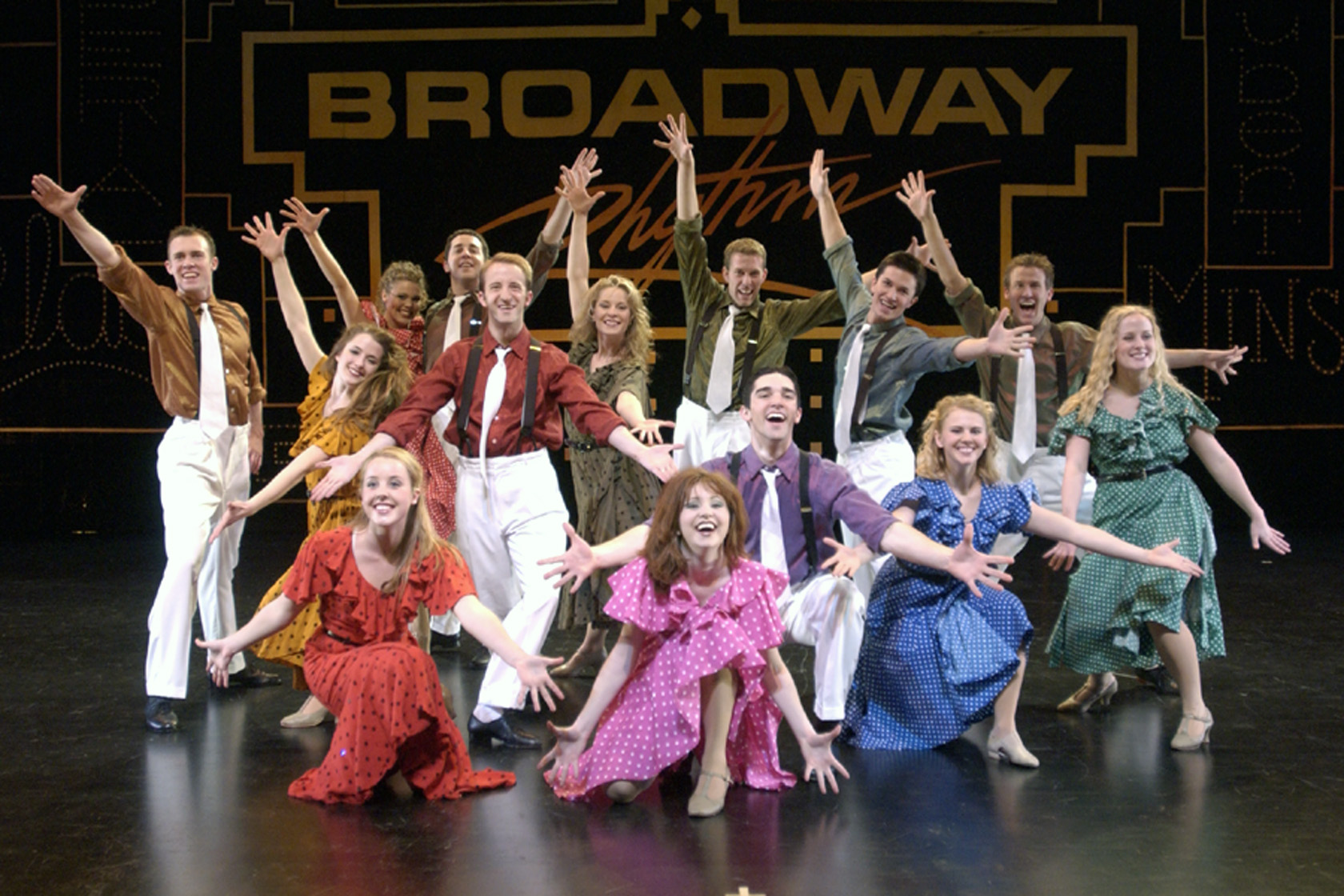 youngs2-h.jpg
Mark A. Philbrick/BYU Photo
youngs3-h.jpg
Mark A. Philbrick/BYU Photo
youngs4-h.jpg
Mark A. Philbrick/BYU Photo