Vocal Point, the BYU a cappella group that won an international competition at the Lincoln Center earlier this year, will be among the featured performers Thursday and Friday, Oct. 19 and 20, at Brigham Young University's "Homecoming Spectacular."
Vocal Point will join the International Folk Dance Ensemble, Young Ambassadors, Synthesis, Dancers Company and Women's Chorus in an energetic display of music and dance that will illuminate the Marriott Center stage at 7:30 p.m. The popular male vocalists will perform the music that netted them national attention with diverse selections ranging from "Superman" to "He is Born."
Sheri Dew, author, public speaker and CEO of Deseret Book, will serve as emcee.
Tickets may be purchased at the Marriott Center, by phone at 1-800-322-BYU1 or at byutickets.com.
The evening will be a celebration of light as it highlights the Homecoming theme, "Lighter of Lamps." The theme will be explained in a splashy way with the title song from Andrew Lloyd Weber's "Starlight Express" and in an inspiring style in the finale featuring an original song by Ross Boothe called "We Will Shine."
"To be a lighter of lamps you must first gather light and then share it," explains Michael Handley, producer. "Our performers have gleaned light at BYU and shared it to gather friends for the university, for The Church of Jesus Christ of Latter-day Saints and for Utah as they travel the globe. This show is a tribute to many of the lamp lighters who have been a part of the university outreach."
His model for the show is the 2006 Homecoming founder, Alice Louise Reynolds, who, among many distinctions, was the first woman to become a full professor at BYU and who was the guiding force behind a large and comprehensive university library.
Her life will be highlighted in a biographical sketch produced by Rob Sibley from BYU Broadcasting.
"She is our lighter of lamps," Handley says. "Her biggest contribution was her influence on students. She had a deep connection with them, inspiring such loyalty that they established Alice Louise Reynolds clubs throughout the country."
"From studying Alice Louise Reynolds' life, we conclude we are all lighters of lamps," says Janielle Christensen, artistic director. "We come to the university, live our lives, develop a light within us, and it becomes our responsibility to carry the light to others. We hope our audience will see this show as a tribute to the many lamp lighters who influence our lives."
The evening also celebrates the 50th anniversary of the International Folk Dancers with an appearance of its founding director, Mary Bee Jensen. To demonstrate their outreach, 180 students dancers will be outfitted in costumes from throughout the world and will descend from the stage carrying lamps to light up the audience.
Synthesis, BYU's premier jazz band, will perform a set and participate in the overture and finale, and the Women's Chorus, also featured in the finale, will present several numbers.
Related stories:
"Lighter of Lamps" theme for 2006 BYU Homecoming Activities
Alice Louise Reynolds is this year's founder honored at BYU Homecoming
BYU adds centennial "Sunset on the Y" to Homecoming activities
BYU honors 13 with College Alumni Awards during Homecoming
BYU to honor five during Homecoming 2006
Writer: Charlene Winters
vocalpoint-h.jpg
Mark A. Philbrick/BYU Photo
jazzman-h.jpg
Mark A. Philbrick/BYU Photo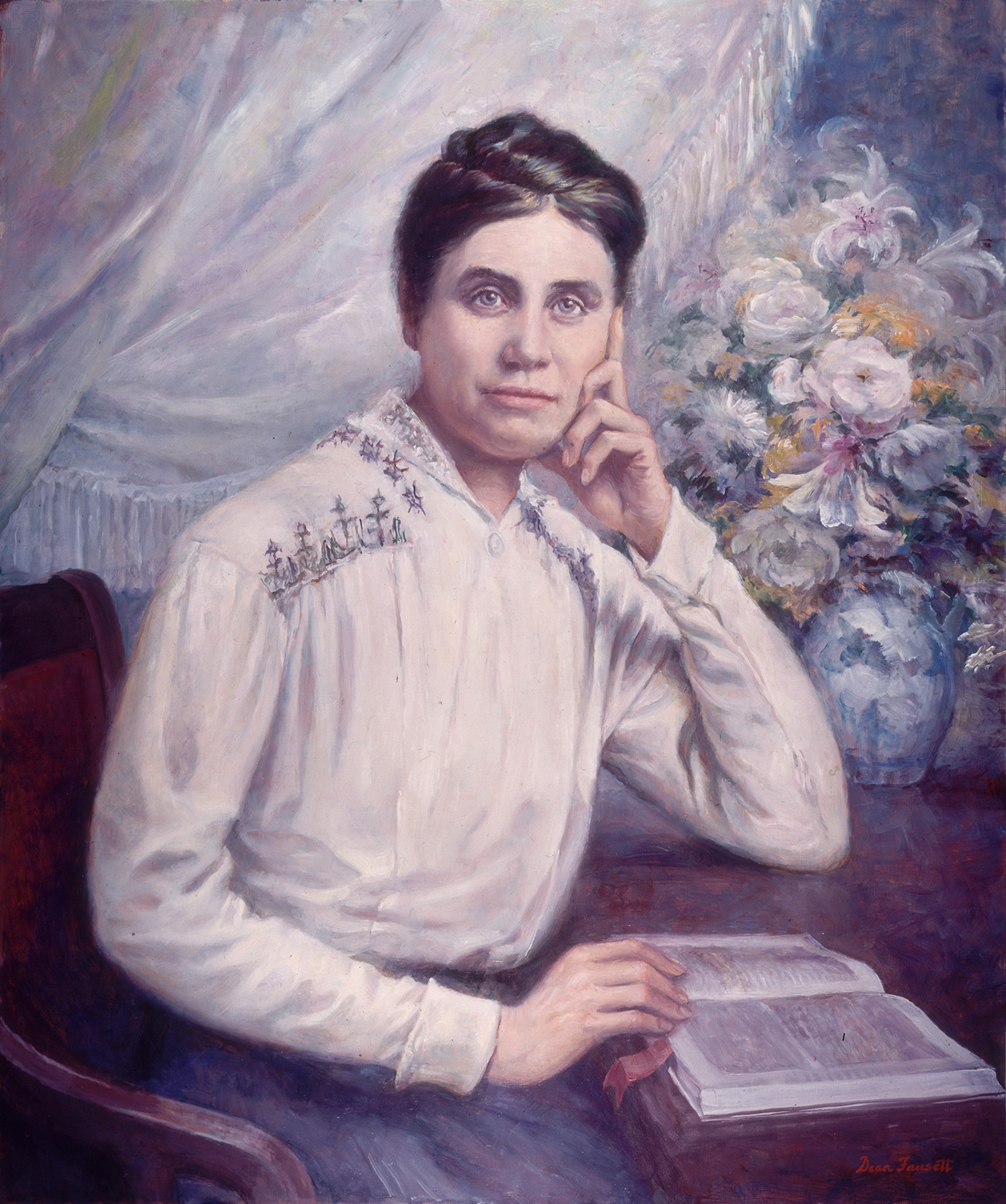 reynolds-h.jpg
Mark A. Philbrick/BYU Photo