Brigham Young University will celebrate LDS womanhood with the premiere of "Three Mormon Women: Landscapes of Faith" performing May 11 through May 28 at 7:30 p.m. in the Margetts Theatre.
Shows will run every night at 7:30 except on Sundays and Mondays. A matinee performance will take place Saturday, May 21, at 2 p.m. Preview nights are Wednesday and Thursday, May 11-12.
Tickets are $12 with $3 off for a BYU or student ID. For tickets, call the Fine Arts Ticket Office at (801) 378-4322 or visit performances.byu.edu.
Written by students Morag Plaice, Leslie Hart Gunn and Linda Colloton, the performance depicts the challenges and successes that unite women of the past and present. The three one-act plays, "The Deepest Darkest Pit," "Linking Ties" and "Tell the Heather," take audiences to women of 1950 Scotland, present-day Nova Scotia, and 1880 Scandinavia.
"Although the play focuses on an LDS woman, what makes it such a strong piece is the fact that that isn't the end of it. The characters in the play explore how many people come together in discouraging, difficult situations," said Emily Fickenwirth, director of "Deepest Darkest Pit." "Gender, location and religion are factors in the exploration, certainly, but in the end, the themes presented in the play are applicable to all of us."
The plays are products of the Department of Theatre and Media Arts' annual Writers', Directors' and Actors' workshop, which played a critical part in the creation of the plays.
Members of the cast include Christy Gordon, Lisa Svetz, Lindsey Knudson, John Erbstoesser, Maggie Laurencell, John-Ross Boyce, Hank Florence, Janine Sobeck, Kelly Garrison, Caitlin Wise, Billy Gunn, John Erbstoesser, Ashlee Erdmann, Hank Florence and Michell Clawson.
Members of the production staff include directors Leah Stallard, Emily Fickenwirth, Kimmy Howington; dramaturges Janine Sobeck, Allison MacKay; Shelley Graham; supervising stage manager Tracey Woolley; scenic designer Susan Jaussi; sound designer Reed Cooper; costume designers Lois Beck, Brittney Pearson and lighting designer Jenna Wagner.
Writer: Rebekah Hanson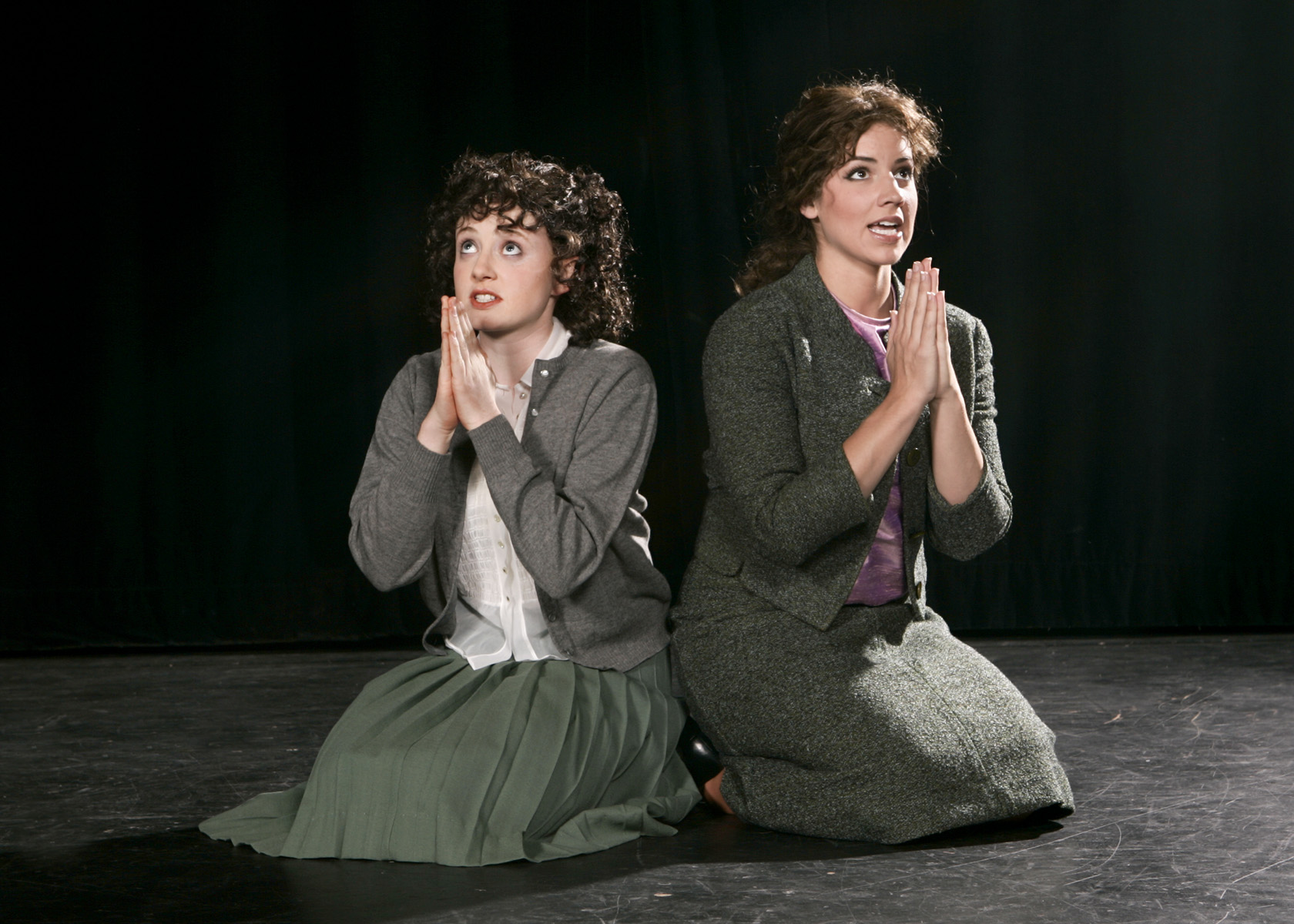 women1-h.jpg
Jaren S. Wilkey/BYU Photo
women2-h.jpg
Jaren S. Wilkey/BYU Photo
women3-h.jpg
Jaren S. Wilkey/BYU Photo
women4-h.jpg
Jaren S. Wilkey/BYU Photo
women5-h.jpg
Jaren S. Wilkey/BYU Photo
women6-h.jpg
Jaren S. Wilkey/BYU Photo
women7-h.jpg
Jaren S. Wilkey/BYU Photo
women8-h.jpg
Jaren S. Wilkey/BYU Photo