The BYU production of "White Christmas" will enjoy an extended run, with extra performances Tuesday through Thursday, Dec. 6-8. Call 801-422-4322 or visit byuarts.com/tickets to purchase tickets.
When two army buddies stage a yuletide show to save their former general's failing Vermont inn, they find that dreams still do come true.
Brigham Young University's Department of Theatre and Media Arts presents the musical "White Christmas" this holiday season, based on the beloved 1954 motion picture by Paramount Pictures.
The performances will begin Wednesday, Nov. 9 continuing through Saturday, Dec. 3. There will be matinee performances on the two Saturdays at 2 p.m. There will be no performances Sundays, Mondays or during Thanksgiving week.
Tickets are $13 for the matinee performance and the previews Wednesday and Thursday, Nov. 9-10. All other performance tickets are $21 for general public, $19 for alumni and senior citizens and $15 for students. For tickets, visit the Fine Arts Ticket Office, (801) 422-4322 or byuarts.com/tickets.
One of America's most-loved Christmas films became a hit Broadway musical in 2008 in a production directed by Walter Bobbie. It has since performed to large audiences and has toured nationally.
With music and lyrics by Irving Berlin — one of America's greatest songwriters — this bright 1950s-style musical is filled with dancing and songs "just like the ones you used to know" — "Let Yourself Go," "Blue Skies," "I've Got My Love to Keep Me Warm," and of course, "White Christmas."
Director George Nelson recalls as a child watching Bing Crosby and Rosemary Clooney in the original movie.
"Each night as I've made my way home from the rehearsals with this talented cast and production team, I have experienced feelings of sweet and vivid nostalgia," he said. "In my mind's eye, I'm the blurry-eyed 11-year-old again, sneaking back to bed after seeing the film for the third time that Christmas season."
Christopher Brand and Michael Milkanin are army buddies Bob Wallace and Phil Davis, with Brittany Worley and Kate Bailey as the Betty and Judy Haynes and Ed Eyestone as General Waverly.
Mark Johnson is the musical director, with choreography by Lisa Stoddard. Scenic design is by Eric Fielding, costume design by Janet Swenson, makeup and hair design by Janell Turley, lighting design by Ben Sanders and sound design by Troy Streeter. Allison Black is the production stage manager.
For more information, contact Ken Crossley at (801) 422-9348 or ken_crossley@byu.edu.
Writer: Charles Krebs
1110-38 005.jpg
Mark A. Philbrick/BYU Photo
1110-38 085.jpg
Mark A. Philbrick/BYU Photo
1110-38 182.jpg
Mark A. Philbrick/BYU Photo
1110-38 271.jpg
Mark A. Philbrick/BYU Photo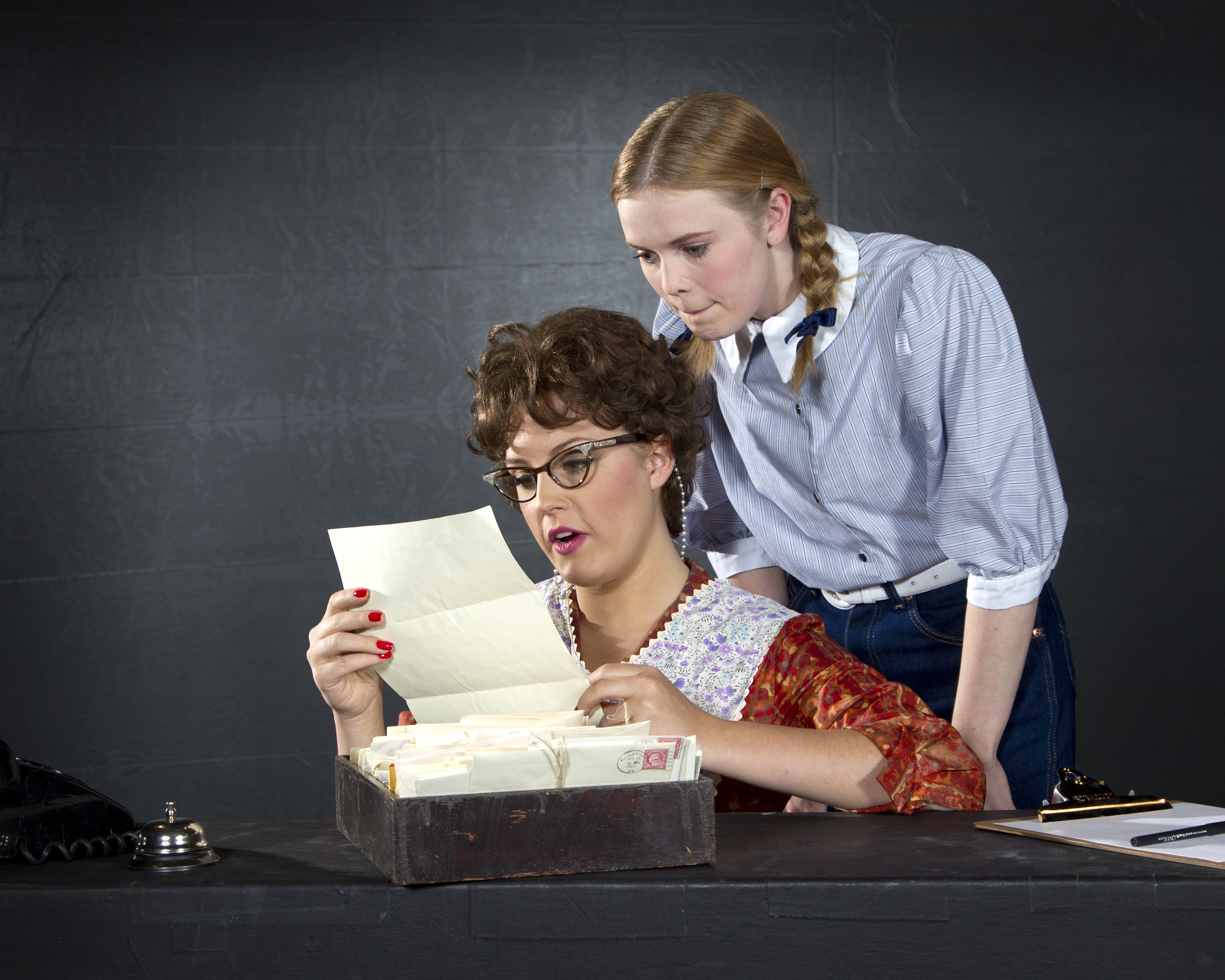 1110-38 286.jpg
Mark A. Philbrick/BYU Photo
1110-38 430.jpg
Mark A. Philbrick/BYU Photo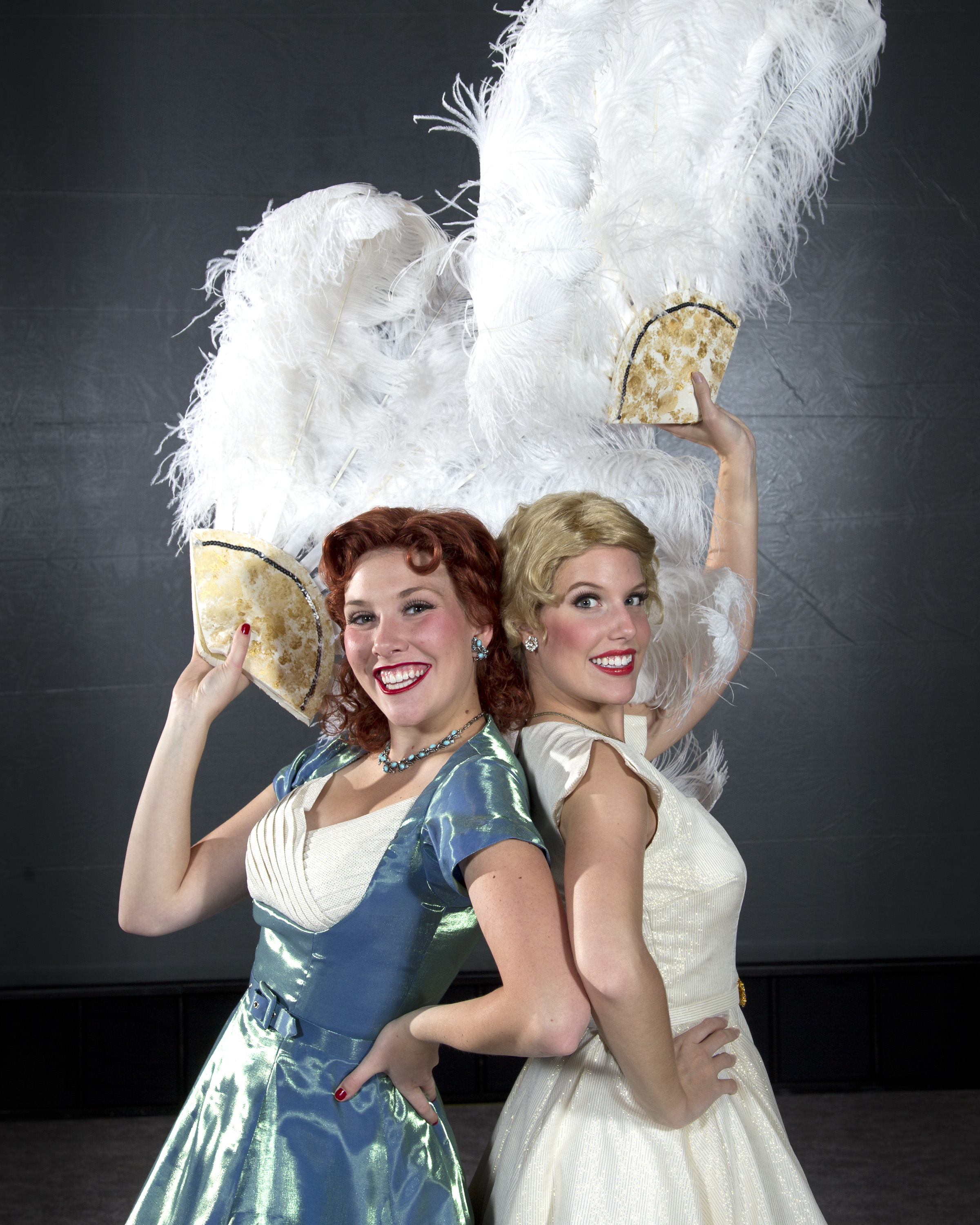 1110-38 555.jpg
Mark A. Philbrick/BYU Photo