BYU students team with European students, make lanterns for Black Diamond
Every year, industrial design students in BYU's professional program design user-focused product prototypes for partnering companies. From fitness equipment to computers and bike helmets to speakers, past students have covered a lot of ground.
This year's group was tasked by outdoor equipment giant Black Diamond to design prototypes for mobile lighting. The Utah-based retailer, which caters largely to hardcore outdoor athletes, turned to BYU for inspiration to better serve the more social outdoor explorer.
The Ember Lantern in action.
The 2018 group also had two additional challenges: 1) they had to move past the design and actually manufacture four working prototypes and 2) they had to coordinate the entire project with design and engineering student collaborators from Europe. Of course, the students rose to the design challenge.
One multi-disciplinary team, featuring five BYU students, two students from City University of London and one from the Budapest University of Technology of Economics, created a product that seems destined for store shelves: a lantern with a maple-wood base and a silicone top that can gradually change light intensity and color with a twist of the base.
"I don't think any of us have made a product at this level of function before," said team member Kelsey Roberts, who flew with seven other BYU industrial design students to London this past week to assemble final prototypes with her European teammates and present the working products to Black Diamond reps. "Having collaborators at European universities provided an extra perspective that was really helpful."
Named "Ember," the lantern can provide 10 hours of light off a rechargeable battery, includes a hook on the base for hanging on a backpack, tent top or tree limb, and has no buttons on the outside so it can't be turned on accidentally, resulting in a drained battery.
The light of the lantern was designed to parallel the colors of a fire, and the intensity and color of the LED light slowly changes as the user turns the wooden base. Students designed the device despite an unexpected challenge: the student engineers on the London team had minimal experience camping or being in the outdoors.
"It was an eye-opening experience for us because we never considered how the outdoors would be foreign to someone," said team member Aislynn Edwards. "When we did Skype calls with our teammates across the pond, we would show them the view from our windows and they were blown away by the mountains. They have never seen mountains like what we have here."
The industrial team was one of five BYU teams collaborating with students from Europe to create outdoor lighting products for Black Diamond. Other teams created modular tent-inspired lights that can be combined to make a larger lantern, lanterns that convert into headlamps, a freestanding adjustable spotlight that converts to a lamp and a gravity lantern that is powered by hanging a weight (such as a backpack) on a pulley system that generates electricity.
The work was done in conjunction with the European Global Product Realization course organized by Ahmed Kovacevic at City University of London and taught by BYU industrial design instructor Bryan Howell.
"Because of the distance between team members, they had to become more resilient and persistent in communication and problem solving," Howell said. "Their skillset has increased dramatically because of this experience."
1806-92 103.jpg
Aislynn Edwards/BYU Photo
1806-87 0754.jpg
Aislynn Edwards/BYU Photo
Screen Shot 2018-06-19 at 11.23.51 AM.png
Aislynn Edwards/BYU Photo
Screen Shot 2018-06-19 at 11.36.55 AM.png
Aislynn Edwards/BYU Photo
1806-92 94.jpg
Aislynn Edwards/BYU Photo
1806-92 143.jpg
Aislynn Edwards/BYU Photo
Gravity Lantern
Aislynn Edwards/BYU Photo
Screen Shot 2018-06-19 at 11.31.01 AM.png
Aislynn Edwards/BYU Photo
Screen Shot 2018-06-19 at 11.39.20 AM.png
Aislynn Edwards/BYU Photo
1806-87 0606.jpg
Aislynn Edwards/BYU Photo
1806-87 0026.jpg
Aislynn Edwards/BYU Photo
1806-87 0031.jpg
Aislynn Edwards/BYU Photo
1806-87 0300.jpg
Aislynn Edwards/BYU Photo
1806-87 0375.jpg
Aislynn Edwards/BYU Photo
1806-87 0386.jpg
Aislynn Edwards/BYU Photo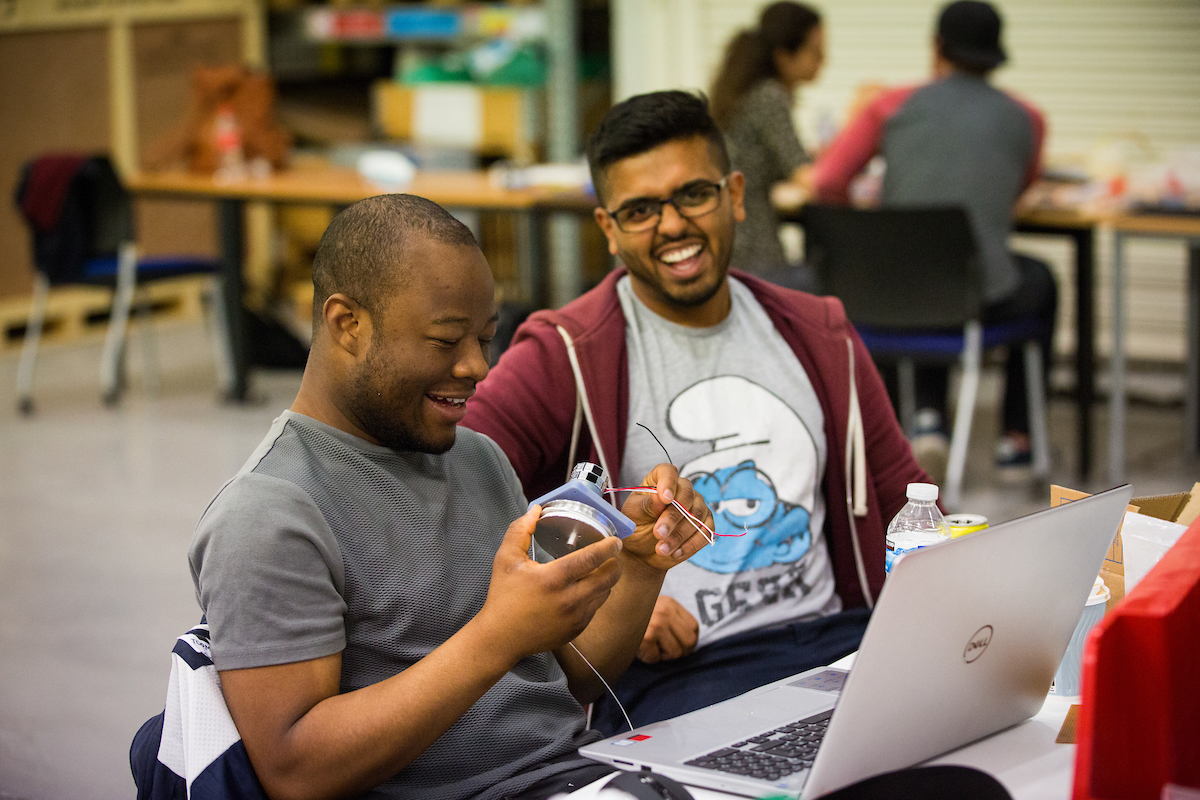 1806-87 0443.jpg
Aislynn Edwards/BYU Photo
1806-87 0585.jpg
Aislynn Edwards/BYU Photo
1806-87 0663.jpg
Aislynn Edwards/BYU Photo
1806-87 0984.jpg
Aislynn Edwards/BYU Photo
1806-87 1012.jpg
Aislynn Edwards/BYU Photo
ID.Group_.JPG
Aislynn Edwards/BYU Photo