Production to honor 44-year career of BYU's Sandra Allen
The Brigham Young University Theatre Ballet will perform a story of loss, redemption and love found anew during "Ballet in Concert" Thursday through Saturday, Feb. 9-11, at 7:30 p.m. in the Pardoe Theatre. A matinee will be performed Saturday, Feb. 11, at 2 p.m.
Tickets are $12, with a discounted ticket price of $6 for ages 2-11, and are available at byuarts.com/tickets or by calling 801-422-4322.
Theatre Ballet will perform "The Snow Queen," a full-length original ballet based on Hans Christian Anderson's fairy tale.
The BYU Theatre Ballet dancers will also be featured at a pre-show party for those coming to the performances. Children of all ages can dress up in their royal best to meet the Snow Queen and all of the other dancers. The pre-show party will begin at 6:30 p.m. before each evening performance and at 1 p.m. for the Saturday matinee in the Concert Hall lobby area.
The ballet tells the story of friends Gerda and Kai in an enchanted journey from the rooftops of a Danish village to the snowy northern palace of the evil Snow Queen. The action culminates with the warmth of loving tears melting icy hearts, clearing vision and reuniting Gerda and Kai in a celebration of marriage.
Full sets by Doug Ellis, costumes by Marsha Russell, new original choreography by full-time ballet faculty members Sandra Allen, Kalise Child and Shani Robison set to music by such famous composers as Fauré, Sibelius, Grieg, Melartin and Prokofiev combine to tell a story of friendship, hope and love that reaches all ages.
Other collaborators include acting coach Rodger Sorensen, associate dean of the College of Fine Arts and Communications; faculty and student makeup designers from the BYU Theatre and Media Arts program; and new projections and lighting designs by Erin Dinnell Bjorn all will help create a rich, storybook feel.
The "Snow Queen" also begins a new tradition of BYU Theatre Ballet presenting full-length ballets each year during its February "Ballet in Concert" productions.
"After seeing families of all sizes come to 'Cinderella' last year, I feel that this community needs, enjoys and truly values the uplifting messages and beautiful moving art that ballet offers," said Shani Robison, BYU Theatre Ballet artistic director. "By presenting a full-length family-friendly ballet each year, I feel that we can keep the art of ballet alive as well as the hopes and dreams of so many children as they see themselves dancing on stage in the future, being part of something wonderful."
Chereographer Sandra Allen first had the dream of creating "The Snow Queen" for BYU Theatre Ballet decades ago. She is being honored this year for her development of the ballet program at BYU for the past 44 years. Allen retires in August, and this ballet is a fitting tribute to a faculty member who has dedicated the majority of her life to expanding the ballet art form at the university.
"It's exciting to work with such gifted and talented students," Allen said. "They're rehearsing and performing with extraordinary artistry. I'm even working with some 7-year-olds from community ballet schools that are in the production, and everyone is so excited and diligent."
For more information, contact Shani Robison, (801) 422-4748, shani_robison@byu.edu, or visit pam.byu.edu/similarpage.asp?title=Theatre%20Ballet.
Writer: Shani Robison
1110-40 192.jpg
Jaren S. Wilkey/BYU Photo
1110-40 312.jpg
Jaren S. Wilkey/BYU Photo
1110-40 387.jpg
Jaren S. Wilkey/BYU Photo
1110-40 470.jpg
Jaren S. Wilkey/BYU Photo
1110-40 599.jpg
Jaren S. Wilkey/BYU Photo
1110-40 776.jpg
Jaren S. Wilkey/BYU Photo
1110-40 793.jpg
Jaren S. Wilkey/BYU Photo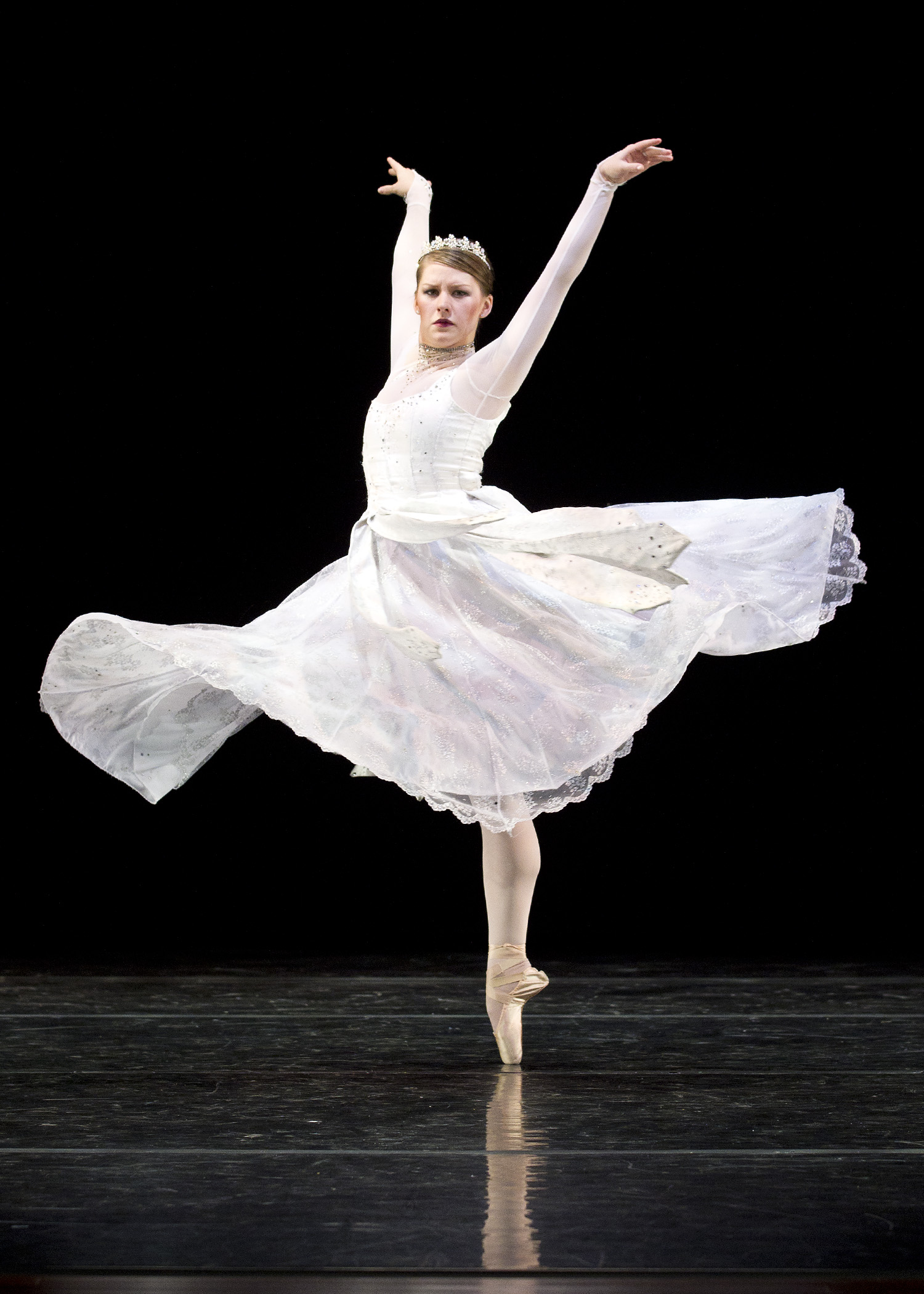 1110-40 816.jpg
Jaren S. Wilkey/BYU Photo
1110-40 867.jpg
Jaren S. Wilkey/BYU Photo
1110-40 882.jpg
Jaren S. Wilkey/BYU Photo