"Rule a Wife and Have a Wife," a romantic comedy of secrets hidden and revealed by John Fletcher and adapted and directed by Eric Samuelsen will open Friday, May 16, at 7:30 p.m. in the Margetts Theatre at Brigham Young University.
Tickets at $12 or $3 off with a BYU or student ID are available in the Fine Arts Ticket Office, (801) 378-4322 or www.byu.edu/hfac. Half-price preview performances will be Wednesday and Thursday, May 14 and 15. A matinee will be performed at 2 p.m. on Saturday, May 24.
John Fletcher, one of Shakespeare's contemporaries and strongest rivals, created this enduring work considered by many to be the model of a romantic comedy.
"Rule a Wife and Have a Wife" is a double love story set for this production in California in the early 1830s. The story reveals hidden secrets centering on Margarita, a carefree heiress who requires a pliant husband who will protect her reputation while she follows her various pursuits.
"The very title of this play makes one shiver," Samuelsen said. "How many married men today would want to claim that they rule their wives and suggest unrighteous dominion?"
While this play revolves around two marriages, Margarita and Don Leon's is based on trust and mutual service and the second marriage evokes a different kind of equality with Estifana and Don Miguel having no reason to trust each other.
"At an early point in the play when Don Leon is exasperated by Margarita, he says, 'A wife is a servant.' Later he has a truer perspective and says, 'I'll be your servant,'" Samuelsen said.
Jennifer Leigh is Margarita, with Matthew Bellows as Leon, Daryl Ball as Miguel Perez, Heidi Reed as Estifania and Collin Smith as the Duke of Medina.
Scenic designer for the production is Heidi Hicken, costume designer is Tara deGrey, makeup and hair designer is Lucy D. Barber and lighting designer is Monika Gray. The stage manager is Ben Meyers.
Writer: Elizabeth B. Jensen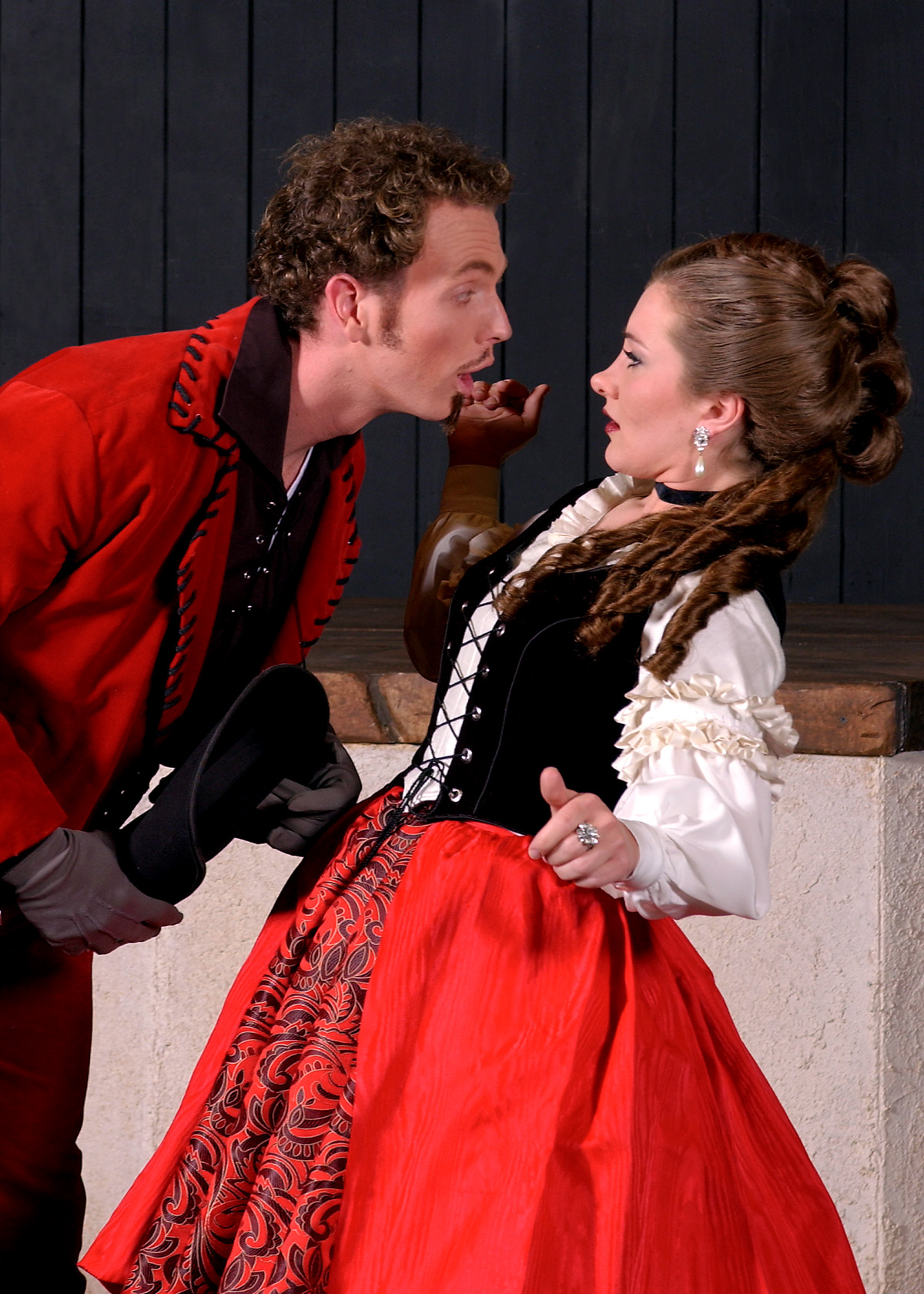 wife1-h.jpg
Mark A. Philbrick/BYU Photo
wife2-h.jpg
Mark A. Philbrick/BYU Photo
wife3-h.jpg
Mark A. Philbrick/BYU Photo