Bringing the best in ballroom dance to BYU for 10th year
For the tenth year in a row, the Brigham Young University Department of Dance presents the USA Dancesport Championships Wednesday through Saturday, March 10-13, in the Marriott Center.
Tickets are available through the Marriott Center Ticket Office, ext. 8-2981. Ticket prices are as follows:
Wednesday, March 10: $20 main floor table seat; $10 arena seats, adults; $5 arena seats, student/child; and $4 bleachers, BYU students.
Thursday, March 11/Friday, March 12: $30 main floor table seat; $12 arena seats, adults; $8 arena seats, student/child; and $7 bleachers, BYU students.
Saturday, March 13: $50 main floor table seat; $16 arena seats, adults; $10 arena seats, student/child; and $9 bleachers, BYU students.
Four-day passes: $45 arena seats, adults; $26 arena seats, student/child; and $22 bleachers, BYU students. Nearly 30 U.S. national titles will be awarded at the competition, including the United States Professional Standard Champions, U.S. National Amateur and Youth-Latin, Standard, Smooth, Rhythm and Cabaret. National Titles for senior and grand senior competitors will also be awarded. Additionally, $12,100 in awards and prizes will be given.
Curt Holman, division director of Ballroom Dance at BYU, said the participants are some of the finest ballroom dancers in the world.
"This is the most important competition of the year for the professional standard competitors because this is where they receive their rankings," Holman said. "Those couples who are placed first or second will represent the United States at the World Championships. This event is like the U.S. Olympic trials for these ballroom competitors."
More than 10,000 spectators are expected to watch the approximately 2,000 dancers compete.
"The U.S. National Dancesport Championships at Provo are without a doubt the largest amateur championships in the United States," Holman said. "It is not just a local competition, but a U.S. event with a high level of organization and professionalism."
Participating competitors include amateur dancers Eugene Katsevman and Maria Manusova, the amateur Latin couple who took first place at last year's competition; Professional Standard dancers Victor Fung and Anna Mikhed, who won the amateur standard competition last year; Jonathan Wilkins and Katusha Demidova, the first-place winners of the 2003 U.S. Dancesport; and Giampiero Giannico and Ieva Pauksena, the second place winners of the 2003 U.S. Dancesport.
"You will be amazed at the number of youth competitors and their level of dancing," Holman said. "This competition is a culminating event for all high school programs. Our event includes the U.S. formation championships as well as the Utah State High School Team Match."
Additionally, students within the BYU Department of Dance will participate in class competitions.
In 1953, BYU offered its first social dance class. Since then the Ballroom Dance Program at BYU has rapidly progressed and is now considered the most comprehensive study of ballroom dancing in a university setting in the world.
With seven studios and more than 100 classes taught yearly, students receive instruction and training from beginning to advanced and competitive levels in the International Style Latin, Standard Ballroom and Social Dance (American Style). Over 5,000 students each year participate in the ballroom dance program.
"It's a great honor to see one of the top ballroom couples in the world come and dance at BYU," Holman said. "This event is also great entertainment and fun. You have the opportunity to see a variety of dancing from beginning dancers all the way up to the most exquisite ones."
For more information about the U.S. Dancesport Championships, contact Elaine Grenko at (801) 422-4623.
Writer: Rachel M. Sego
H-DanceSport_3364.jpg
Mark A. Philbrick/BYU Photo
H-DanceSport_3399.jpg
Mark A. Philbrick/BYU Photo
H-DanceSport_3732.jpg
Mark A. Philbrick/BYU Photo
H-DanceSport_4268.jpg
Mark A. Philbrick/BYU Photo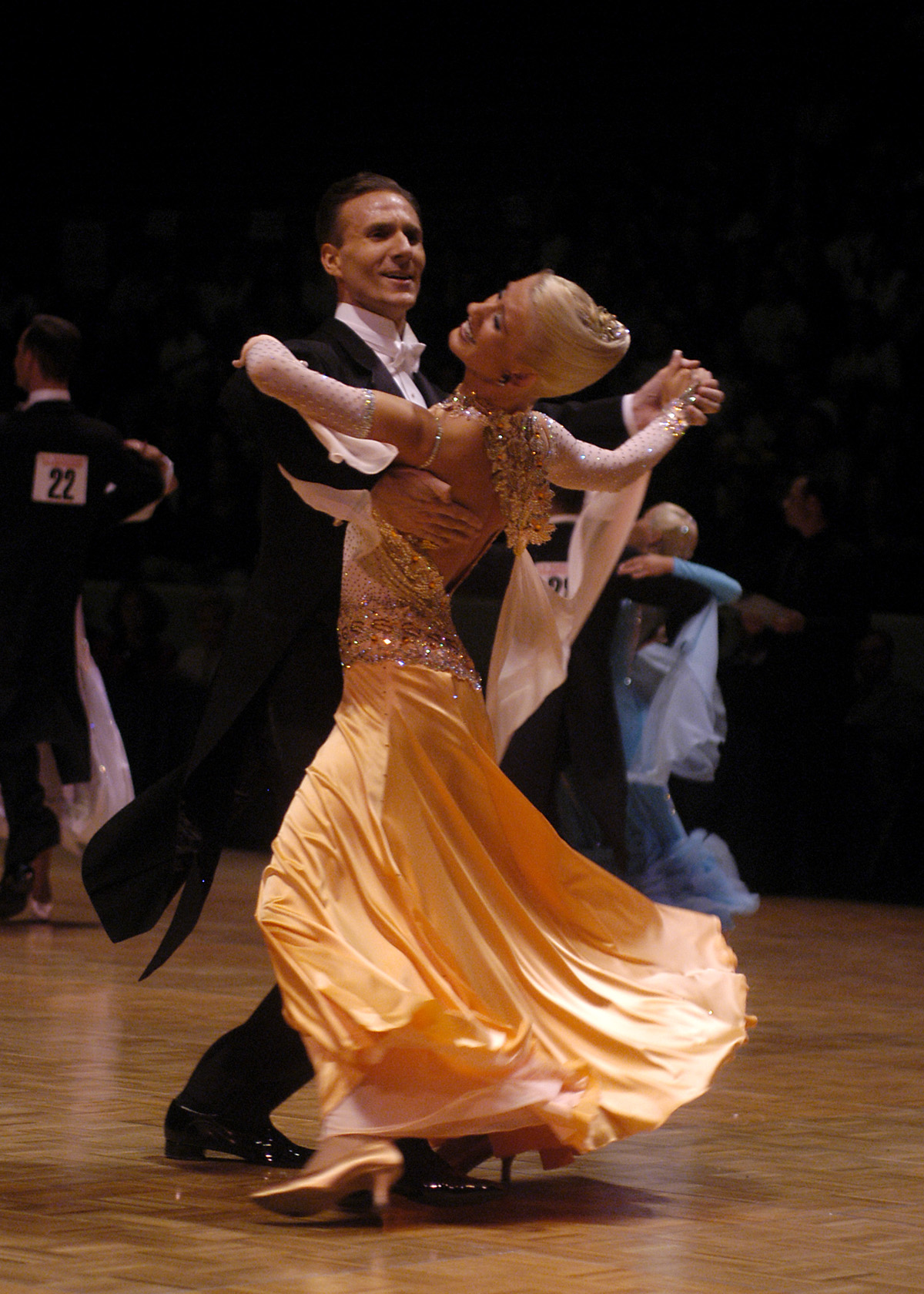 H-DanceSport_4302.jpg
Mark A. Philbrick/BYU Photo