Performance Dates: Thursday- Saturday, Sept. 15-17
Time: 7:30 p.m. (additional matinee on Saturday, Sept. 17, at 2 p.m.)
Location: de Jong Concert Hall, Harris Fine Arts Center, BYU
Price: $8-15; discounts available for groups
Tickets: Available in person at the BYU Ticket Office in the Harris Fine Arts Center or Marriott Center, by phone at 801-422-2981 or online at byuarts.com
The BYU Department of Dance will present this year's BYU DANCE in Concert in the de Jong Concert Hall of the Harris Fine Arts Center from Sept. 15-17, at 7:30 p.m. There will be a matinee performance on Saturday, Sept. 17, at 2 p.m.
The concert will feature performances from the BYU Ballroom Dance Company, Contemporary Dance Theatre, International Folk Dance Ensemble, Living Legends and Theatre Ballet groups, in a rare opportunity to see multiple dance ensembles in one sitting.
"We love this concert because the audience can come and experience a diversity of stunning dance styles together on one stage," said Ed Austin, director of the concert. "They will be able to enjoy five different dance ensembles, and this is the only time to see them altogether in one place, at one concert."
In presenting a compilation of different dance groups, the concert will include a variety of themes to appeal to different tastes. The participating groups are all from the BYU Department of Dance, which is one of the largest academic dance programs in the nation.
"Our groups are nationally and internationally recognized," Austin said. "Our audience members will see a dance format that is completely unique in concert dance, not only because of the spectrum, but also the amazing quality. It's a rare opportunity that happens only once a year."
Contemporary Dance Theatre will present three distinct dance pieces, including an upbeat, energetic modern dance that centers around a special rug and a brand new creation that uses a rolling trampoline with live video feed.
"We had a guest artist from Switzerland, Ihsan Rustem, come and set up a new piece, which is extremely difficult and challenging for the students to execute," said Nathan Balser, the artistic director for Contemporary Dance Theatre. "The rolling trampoline piece is inspired by the great 1930s filmmaker Busby Berkley and will certainly be entertaining."
Living Legends Artistic Director Janielle Christensen is excited to present multicultural numbers at the concert that will include an ethnic street dance, a modern hula and a new spin on the hoop dance.
"For Living Legends, the concert is an opportunity to showcase the cultures that we love in an authentic way, with three very diverse numbers," Christensen said. "The fresh, entertaining solo hoop dance is something the audience wouldn't see in a regular concert, only at BYU DANCE in Concert."
BYU DANCE in Concert is brought to audiences by the College of Fine Arts and Communications and the Department of Dance at Brigham Young University.
Writer: Preston Williamson
BYULivingLegends_Jaren Wilkey BYU Photo.jpg
Jaren S. Wilkey/BYU Photo
BYUFolkDance_Jaren Wilkey BYU Photo.jpg
Jaren S. Wilkey/BYU Photo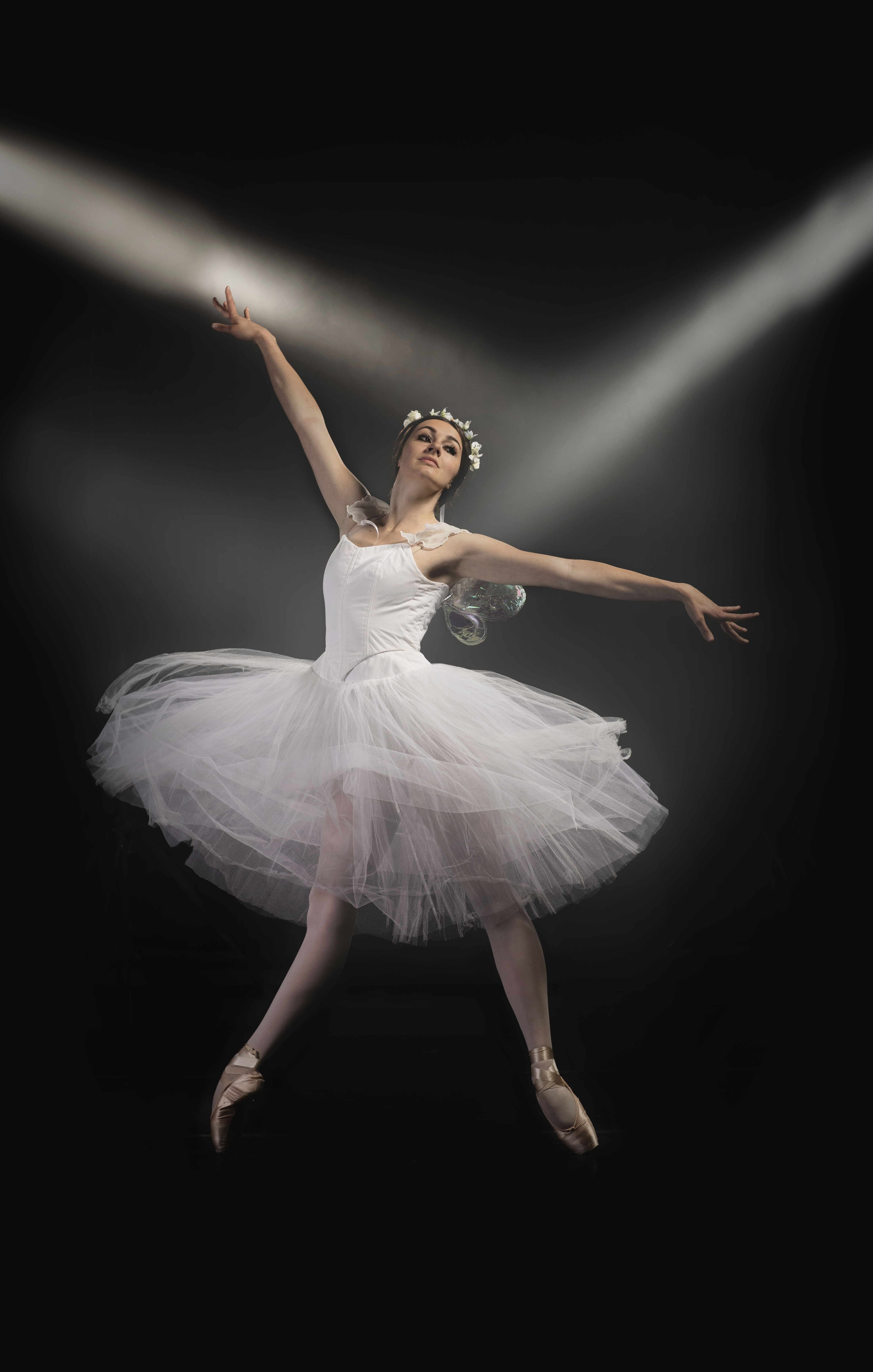 BYUBallet_Jaren Wilkey BYU Photo.jpg
Jaren S. Wilkey/BYU Photo
BYUBallroomDanceCompany_Jaren Wilkey BYU Photo.jpg
Jaren S. Wilkey/BYU Photo
ContemporaryDanceTheatre_Jaren Wilkey BYU Photo.jpg
Jaren S. Wilkey/BYU Photo