Tickets and Show Details
Performance Dates and Times: Feb. 10, 7:30 p.m.
Location: Pardoe Theatre, Harris Fine Arts Center, BYU
Price: $35, BYU Alumni/Senior Citizen $32, BYU ID/Student ID $25
Tickets: Available in person at the BYU Ticket Office in the Harris Fine Arts Center or Marriott Center, by phone at 801-422- 2981 or online at byuarts.com
As part of the 2016-2017 BRAVO! season, BYU Arts will be hosting the Limón Dance Company. The group will perform Feb. 10 at 7:30 p.m. in the Pardoe Theatre of the Harris Fine Arts Center. The program will feature a special guest performance by BYU Contemporary Dance Theatre.
Producer and Presenter of Performing Arts at BYU, Jeffrey Martin, said BYU is thrilled to bring fine dancers and "time-honored choreography" to campus for students and the community to experience in a live performance.
Limón Dance Company is known as one of the legendary companies associated with modern dance in the United States. Founded in 1946 by José Limón and Doris Humphrey, the Limón Dance Company has lead American modern dance since its inception and is considered one of the world's greatest ensembles. The company's performances include classic works as well as new commissions from contemporary choreographers.
"We seek to expose our students to the foundational movements of all dance styles during their time studying dance at BYU," Martin said. "When we have the opportunity to showcase world-class dancers practicing the principles and techniques our students learn in the classroom and dance studio, we are able to give our students a tremendous advantage in their own training and development."
Under the direction of assistant professor Nathan Balser, CDT will collaborate with Limón Dance Company on this program. BYU's dancers will perform an excerpt of Jose Limon's piece, "A Choreographic Offering," during the performance.
"The Limón dancers are some of the finest in the country, bringing with them myriad expertise and excellence in training and performance," Balser said. "For our students to rub shoulders with these dancers is not only uncommon, but of great worth and value to their own emergence as dance artists."
Balser said the CDT dancers have spent more than 50 hours learning and perfecting the Limón piece in preparation for the performance. One of these dancers is Adam Schraedel. He said the group is excited to dance with one of the most famous modern companies in the world.
"We practiced for four weeks with an alumnus member of the [Limón] company to learn and perfect our piece, 'A Choreographic Offering,'" Schraedel said. "It's a challenging style that many of us have little experience with, but it's a very beautiful piece and I think we have learned a lot."
Tickets are on sale now and can be purchased at the BYU Ticket Office in the Harris Fine Arts Center or Marriott Center, by phone at 801-422-2981 or online at byuarts.com.
Writer: Bailey Fruit
A Choreographic Offering
Rosalie O'Connor
A Choreographic Offering
Rosalie O'Connor
A Choreographic Offering
Rosalie O'Connor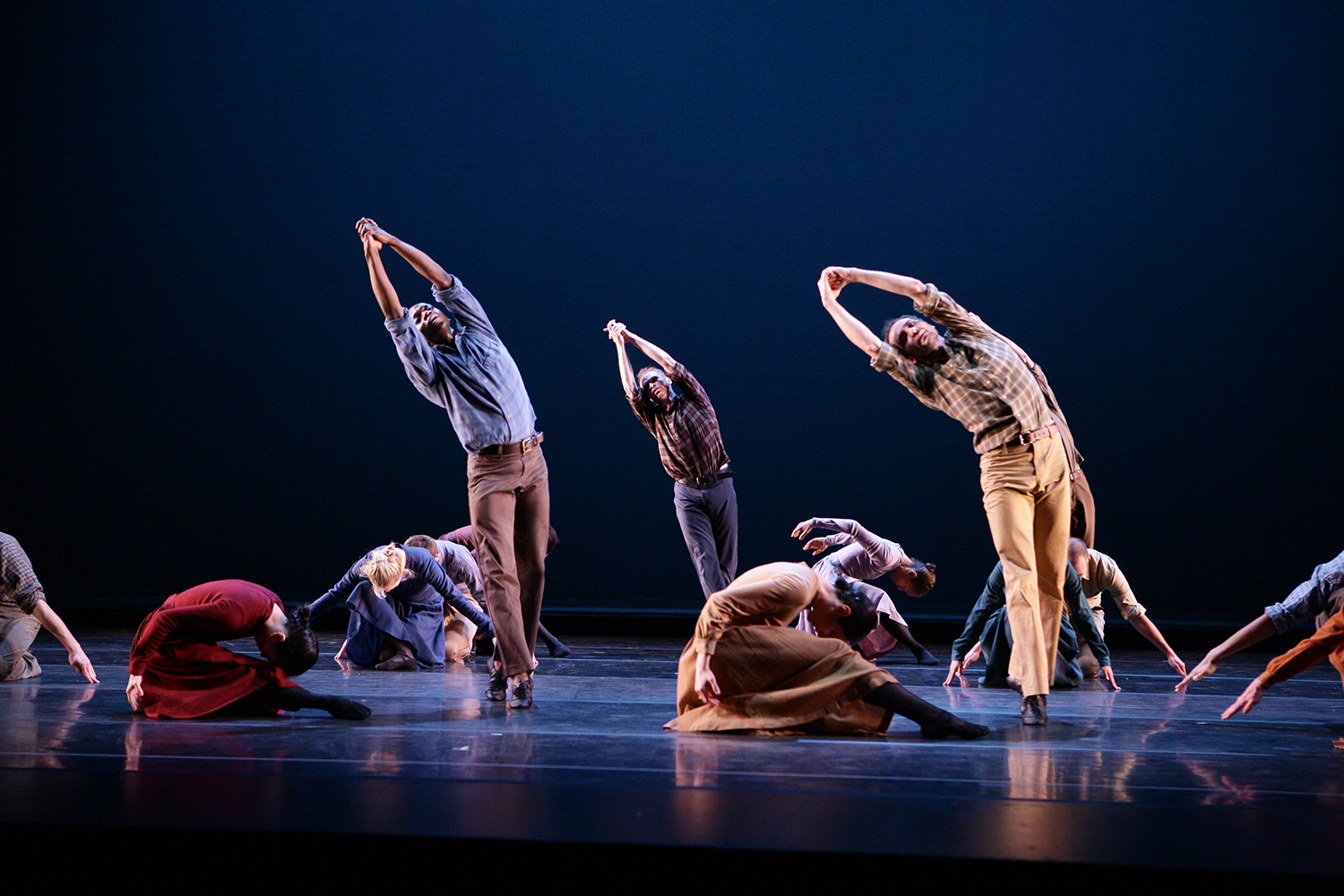 Missa Brevis
Scott Groller
There is a Time
Gabriel Morales
There is a Time
Gabriel Morales