Multi-Grammy and Tony Award-nominated composer and producer Frank Wildhorn will present "Frank Wildhorn and Friends" at Brigham Young University Thursday, Oct. 3, at 7:30 p.m. in the de Jong Concert Hall.
Tickets start at $20 ($10 off with a student ID, $3 off for senior citizens and BYU alumni) and can be purchased at the Fine Arts Ticket Office, (801) 422-2981, or at byuarts.com/tickets.
"Frank Wildhorn and Friends" will take the audience on a concert journey through Wildhorn's celebrated catalog of music paying homage to his greatest songs in a personal and thrilling way.
The group features Wildhorn, piano, a three-piece band and the vocal talents of Broadway's Jackie Burns ("Wicked"), Darren Ritchie ("Wonderland" and "Little Shop of Horrors") and Adrienne Warren ("Bring It On" and "Dreamgirls").
In 1999, Wildhorn became the first American composer in 22 years to have three shows running simultaneously on Broadway, including "The Scarlet Pimpernel," "Jekyll & Hyde" and "The Civil War." His other Broadway work includes "Wonderland" and "Bonnie & Clyde."
Outside of Broadway, other artists to record and perform his work include Whitney Houston, Natalie Cole, Kenny Rogers, Sammy Davis Jr. and Hootie & the Blowfish. Wildhorn wrote Whitney Houston's No. 1 international hit "Where Do Broken Hearts Go?" and "Gold," for the opening ceremony of the 2002 Salt Lake City Winter Olympic Games.
This concert is a part of BYU's new performing arts series, "BRAVO!" – a new season that features a dynamic roster of celebrated guest artists.
For more information, visit www.frankwildhorn.com, contact Jeff Martin, (801) 422-6340 or visit byuarts.com.
Writer: Brett Lee
frank1.jpg
Mark A. Philbrick/BYU Photo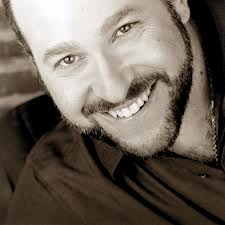 imgres.jpeg
Mark A. Philbrick/BYU Photo