Next up on stage at Brigham Young University will be Kaufman and Ferber's "Stage Door" in the Margetts Theatre Oct. 27 to Nov. 13. Shows will take place nightly at 7:30 p.m. There will be no shows Monday or Sunday nights.
Tickets are available through the Fine Arts Ticket Office, (801) 422-4322, or at byuarts.com. Tickets cost between $8 and $14. There are also two reduced price dress rehearsals Wednesday and Thursday, Oct. 27-28, for $7. This show is also part of the BYU Theatre and artsPASS season ticket packages.
"Stage Door" is a stage version of the popular 1937 film starring Katharine Hepburn, Ginger Rogers and Lucille Ball. The story follows 16 aspiring actresses in a New York boardinghouse who are struggling with discouragement, suitors and the lure of Hollywood.
"The movie is one of my favorites," said director Stephanie Breinholt. "The plot of the movie is different than that of the play, but characters are similar, and the heart of the piece is the same. It talks about the pursuit of creating and sharing art, and in the pursuit of those dreams, life happens. And that is what shapes the art and the artist."
This production of "Stage Door" will also be unique in its combination of theatrical and cinematic elements.
"When I first read the play, I saw it as a movie in my mind, circa 1930s, a version of black and white, with preshow, credits and the works," Breinholt said. "During the play you will experience a different kind of movie theatre. Film footage will be used alongside live performances; theatricality combined with realism; color used to shift perception of black and white; and actors will play multiple roles. This is an experiment in design, acting, direction and collaboration."
Ensemble members include Justine Banks, Ashley Bonner, Heidi Smith, Lisa Stoffer, Leah Hodson, Mariah Proctor, Nicole Reed, Emily Foster, Kelly Hennessey, Mallory King, Anne Fleming, Becca Ingram, Alexis Monnie, Matthew Fife, Ryan Spille, Magarin Hobson and Peter Layland.
Scene design for the play is by Nat Reed with costume design by Melanie Lamb. Lighting design is by Jesse Baldridge.
For more information, contact Ken Crossley at (801) 422-9348 or ken_crossley@byu.edu.
Writer: Brandon Garrett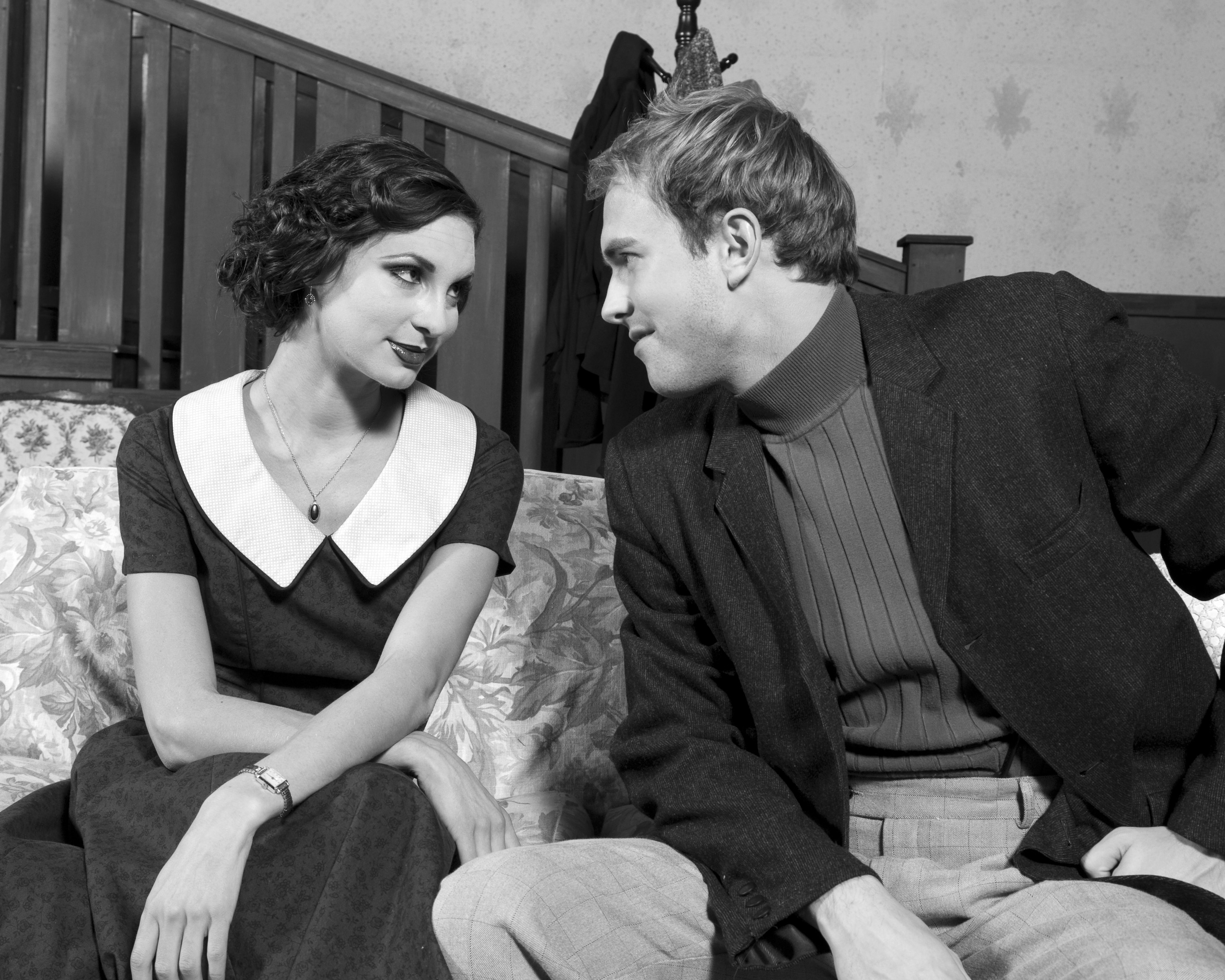 1010-24 053.jpg
Mark A. Philbrick/BYU Photo
1010-24 150.jpg
Mark A. Philbrick/BYU Photo
1010-24 243.jpg
Mark A. Philbrick/BYU Photo
1010-24 261.jpg
Mark A. Philbrick/BYU Photo
1010-24 332.jpg
Mark A. Philbrick/BYU Photo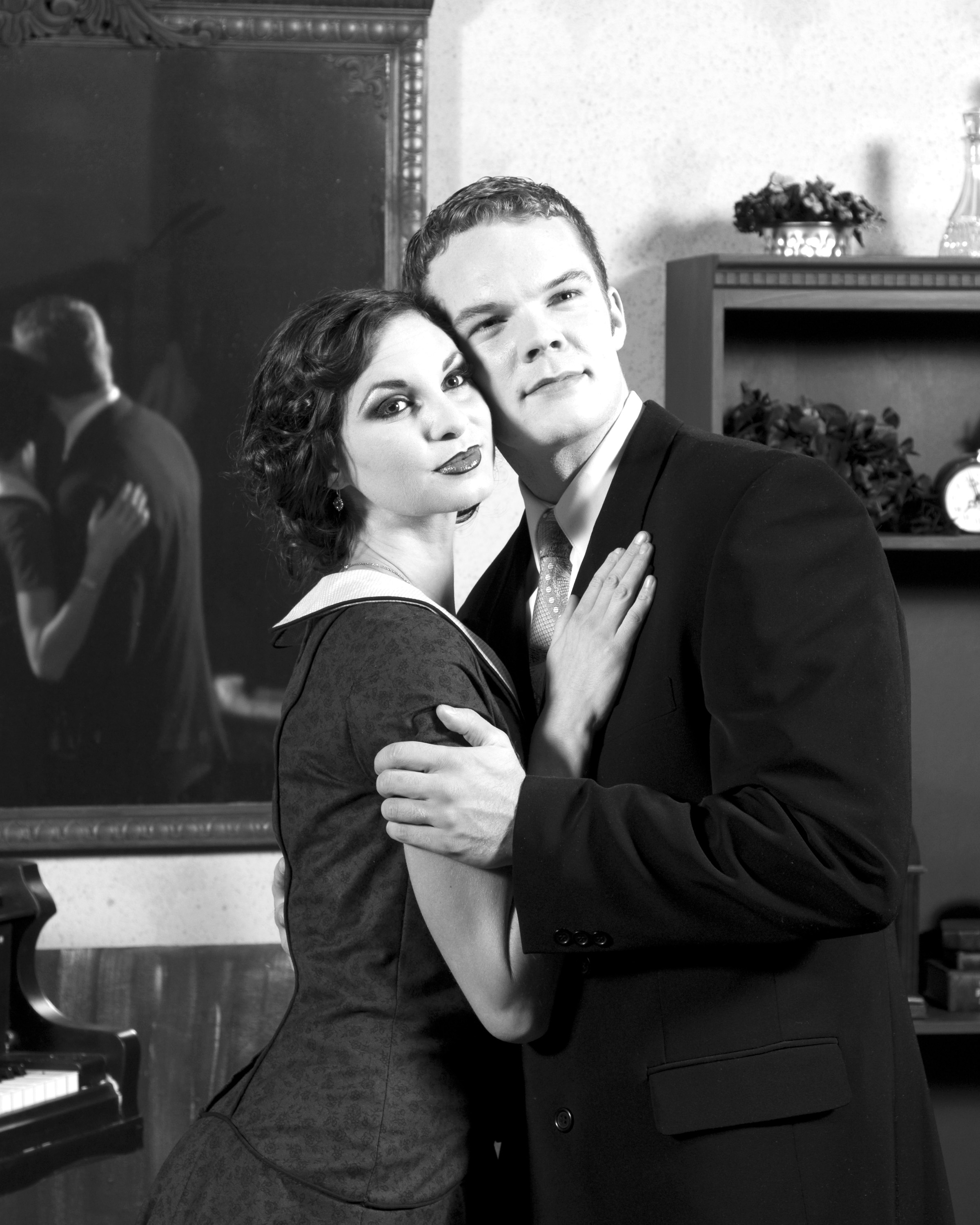 1010-24 377.jpg
Mark A. Philbrick/BYU Photo