Brigham Young University's Department of Theatre and Media Arts will present Jane Austen's "Pride and Prejudice" Friday, March 21, through Friday, April 4, in the Pardoe Theatre at 7:30 p.m., with 2 p.m. Saturday matinees on March 22 and 29.
Tickets are $15-17, with $5 off weeknights and $4-5 off weekends for BYU students and those with student ID; senior citizens and BYU alumni will receive $2 off. Saturday matinees are $9-10. For tickets, visit the Fine Arts Ticket Office, (801) 422-2981 or byuarts.com/tickets.
Directly following the matinee show on Saturday, March 22, a university panel discussion will take place.
Adapted for the stage by Melissa Leilani Larson and directed by Barta Heiner, BYU Theatre presents a newly-commissioned stage adaptation of Austen's seminal work in celebration of the 200th anniversary of the publication of this beloved story of love, manners and social status in 19th-century England.
Laugh, cry and delight with the quick-witted Elizabeth Bennet and her sisters as they navigate Meryton and London in search of the relationships that will bring them the love they (sometimes unknowingly) seek. After all, "a lady's imagination is very rapid; it jumps from admiration to love, from love to matrimony in a moment."
The cast includes Marvin Payne as Mr. Bennet, Laura Wardle as Mrs. Bennet, Aubrey Reynolds as Jane Bennet, Karli Hall as Elizabeth Bennet, Pearl Corry as Mary Bennet, Cosette Hatch as Kitty Bennet, Lindsay Clark as Lydia Bennet, Amanda Nelson as Charlotte Lucas, Austin Jensen as Charles Bingley, Kristin Perkins as Caroline Bingley, Ted Bushman as Fitzwilliam Darcy, Jacob Swain as William Collins, Matt Kranz as George Wickham, Hillary Straga as Lady Catherine de Bourgh, Logan Hayden as Colonel Fitzwilliam, Becky Maskell as Anne de Bourgh and Allyson Thaxton as Georgiana Darcy.
The production staff includes Barta Heiner as director, Rory Scanlon as scenic designer, Michael Kraczek as lighting designer, Melanie Lamb as costume designer, Julie Adams and Shannon Hensley as makeup designers, Michelle Ohumukini as sound designer, Hannah Richardson as stage manager, Travis Coyne as technical director, Janine Sobeck as dramaturg and Anne Flinders as dramaturg.
For more information, contact Ken Crossley at (801) 422-9348 or ken_crossley@byu.edu.
Writer: Brett Lee
Unknown.jpeg
Jaren S. Wilkey/BYU Photo
Unknown-1.jpeg
Jaren S. Wilkey/BYU Photo
Unknown-2.jpeg
Jaren S. Wilkey/BYU Photo
Unknown-3.jpeg
Jaren S. Wilkey/BYU Photo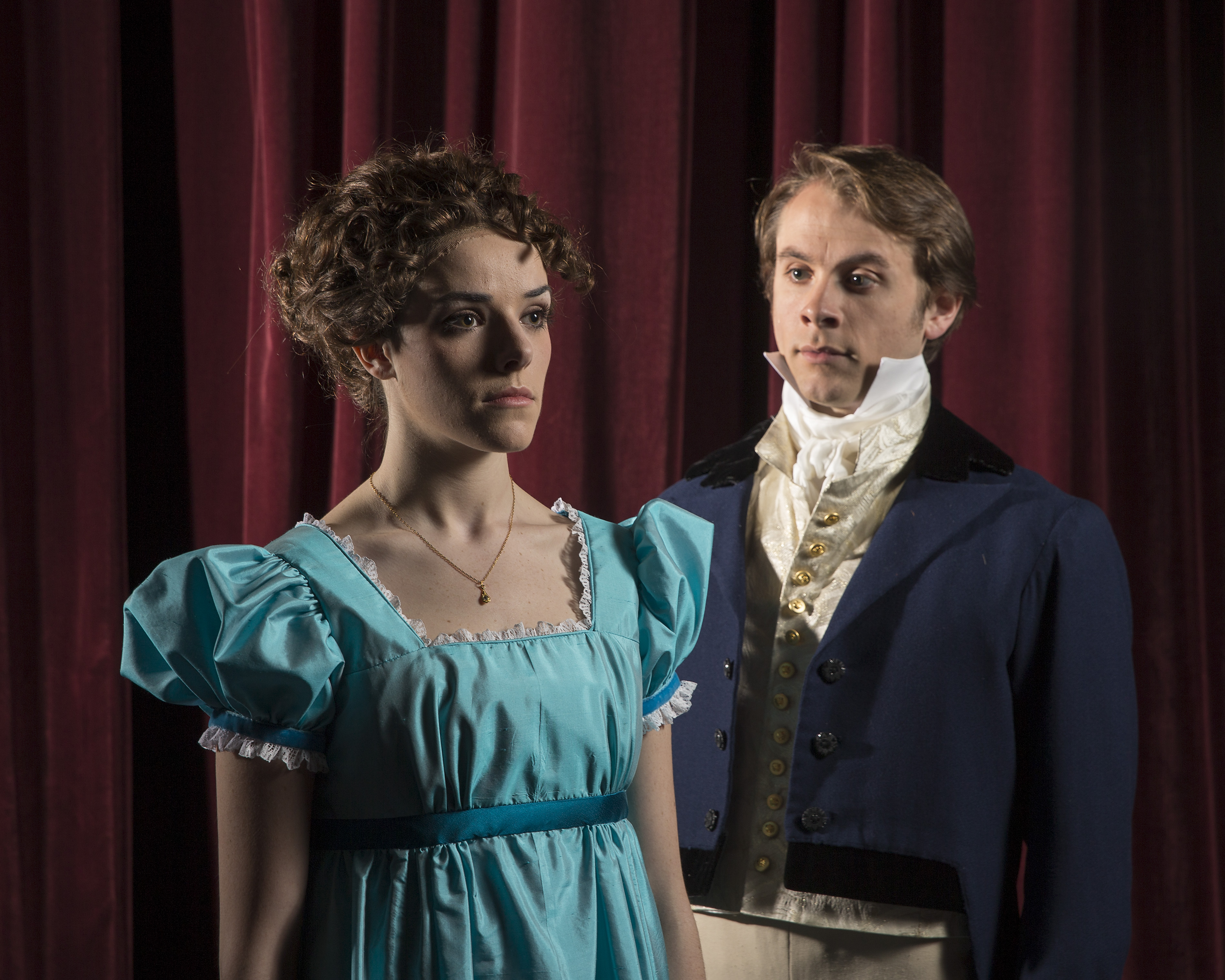 Unknown-4.jpeg
Jaren S. Wilkey/BYU Photo
Unknown-5.jpeg
Jaren S. Wilkey/BYU Photo