There were more than 120 entries in our Y News "Day in the Life of a BYU Employee" photo contest. Each shared a unique perspective of what daily life on campus may include. From receiving mail orders of live maggots to disposal mangled silverware, every role on campus has its highs and lows.
With so many great photos the judges tried to award as many photographers as possible.
Here are the winners:
Surprising Subject
Winner: RoyAl Weakley, Cannon Center
"You have heard that food is an art. Even the Dishroom joins in! These were pulled from the pulper, our giant disposal here in the Cannon Commons."
Best Incorporation of People
Winner: Barbara Smith, Counseling and Special Education
"The whole class inside the elevator and we have room to spare! What a great bunch of talent."
Campus Scenic
Winner: Bridger Talbot, Financial Aid
"Being an employee of BYU means you get some unique moments during your workday – like my view when I play the carillon bells during my lunch break."
There were so many great scenic shots of campus we also had to include a few honorable mentions.
The Four Seasons
Spring
Hayley Jensen, Undergraduate Education
Summer
Matt Seeley, Exercise Science
Fall
Heidi Engh, Undergraduate Programs
Winter
Chris Autry, BYU Police (Taken on Christmas Day 2016)
Less-Than-Perfect Work Day
Winner: Dawn Anderson, Custodial
"11,913: My total number of nightly BYU SFH Toilet & Urinal Cleanings since January 2016. You're welcome! And thank you, BYU!"
Daily Routine
Winner: Alexis Davis, Special Collections
"I work in Special Collections and have the fun opportunity to get to see all the amazing treasures stored in our stacks up close and personal!"
Office Space
Winner: Jamin Rowan, English
"Asparagus Fern as Metaphor of the Intellectual Life"
Honorable Mention
John Kwarm, Title IX
"A constant reminder that everyone I visit with is important – especially students. Regardless of why they are sitting in my office, I have the privilege of working with some pretty remarkable people."
Click through all of the creative entries below.
RoyAlWeakley1.jpg
Roy Weakley
ScottMiller.jpg
Scott Miller
RichardCrookston.jpg
Richard Crookston
MonteMarshallJodiChowen.jpg
Monte Marshall
DavidAllred.jpg
David Allred
MonteMarshall3.jpg
Monte Marshall
SarahLongman.jpg
Sarah Longman
BarbaraSmith.jpg
Barbara Smith
HayleyJensen2.jpg
Hayley Jensen
JeffSheets.jpg
Jeff Sheets
ReneaBeckstrand.jpg
Renea Beckstrand
KelseyBerteaux.jpg
Kelsey Berteaux
AaronHawkins2.0.jpg
Aaron Hawkins
NikilaniTengan.jpg
Nikilanai Tengan
FaunaSmith.jpg
Fauna Smith
DavidSmith.jpg
David Smith
Catagory:Scene.jpg
Matt Seeley
BridgerTalbot.jpg
Bridger Talbot
CamrynScott.jpg
Camryn Scott
MonteMarshall1.jpg
Monte Marshall
MichaelJohnson.jpg
Michael Johnson
MattSeeley.jpg
Matt Seeley
CyndeeFrazier.jpg
Cyndee Frazier
JenniferCardon.jpg
Jennifer Cardon
JohnothanAnderson1.0.jpg
Jonathan Anderson
HayleyJensen1.jpg
Hayley Jensen
MelanieBurton.jpg
Melanie Burton
AaronHawkins1.0.jpg
Aaron Hawkins
ChrisAutry2.jpg
Chris Autry
AnnieJones.jpg
Annie Jones/BYU Photo
MelanieBurton2.jpg
Melanie Burton
MollyMccall.jpg
Molly McCall
ColletteBlackwelder.jpg
Collette Blackwelder
CatherinePavia.jpg
Catherine Pavia
TimSebraBenBoyes.jpg
Ben Boyes
AlexisDavis3.jpg
Alexis Davis
TimSebraKennyAtkins.jpg
Kenny Atkins
BrittanyEngland.jpg
Brittany England
ChrisAutry1.jpg
Chris Autry
RobertBlack.jpg
Bob Black
BenNielsen.jpg
Ben Nielson
DonaldPerry1.0.jpg
Donald Perry
RogerLayton.jpg
Emily Hreha
AliciaGettys.jpg
AliciaGettys
MaryJaneWadley.jpg
MaryJane Wadley
AshleeWitaker.jpg
Ashlee Whitaker
FernandaDutra.jpg
Fernanda Dutra
JaminRowan.jpg
Jamin Rowan
MichaelBishop.jpg
Michael Bishop
Brian Berthold
Brian Berthold
LukeHoward.jpg
Luke Howard
IanHunter.jpg
Iain Hunter
AlexisDavis1.jpg
Alexis Davis
MaggieLeak.jpg
Maggie Leak
MeganGraves.jpg
Megan Graves
LenoreCarrier.jpg
Lenore Carrier
MarissaGilson.jpg
Marissa Gilson
SarahWesterberg.jpg
Sarah Westerberg
TravisMarks.jpg
Travis Marks
MaryCelesteLewis.jpg
Mary-Celeste Lewis
KristinAnderson.JPG
Kristin Anderson
KristinaSoutham.jpg
Kristina Southam
LynnElliott.jpg
Lynn Elliott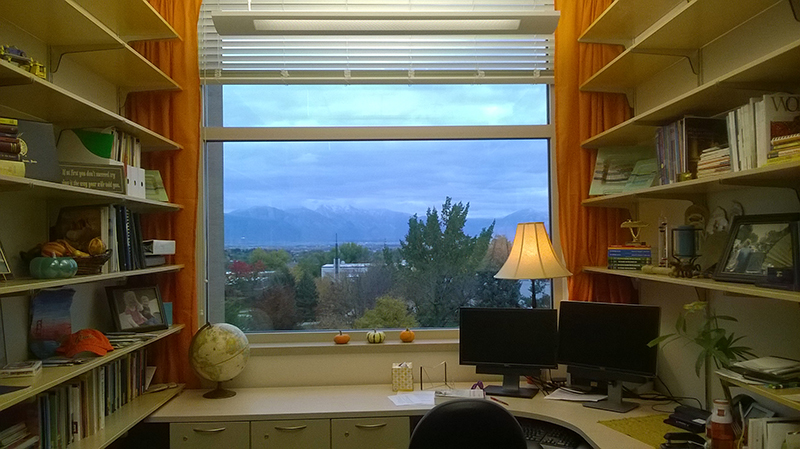 GrantEkstein.jpg
Grant Ekstein