One of the highest honors in the world, the Olympic ticket is an iconic accomplishment for professionals and an extraordinary dream for college athletes. Three BYU students and three alumni have traveled to London for the 2012 Olympic Games.
Swimming & Diving
BYU swimmers Rafael Alfaro ('14), a native of El Salvador, and Andrew M. Rutherfurd ('14), a dual citizen of the United States and Bolivia, were selected by Fédération Internationale de Natation (FINA) to participate in the London Games on the El Salvadorian and Bolivian teams, respectively. Rutherford will swim in the 100 freestyle, while Alfaro will swim in the 200 IM. You can read more about this duo from The Salt Lake Tribune.
Track & Field
Already an Olympian from her trip to the Beijing Olympics, Jillian Camarena-Williams (MS '12) will compete in shot put for the U.S.A. Camarena-Williams has won 11 national championships and claimed the bronze (and first medal for an American woman) from the 2011 World Outdoor Championships. Camarena-William's husband, whom she met while in Beijing, will accompany her to London as he is physio-therapist for U.S. track and field athletes.
U.S.A. Track & Field also has another Cougar preparing for the London Games. In 1997, exercise science professor and former BYU athlete Iain Hunter was recruited to work with America's top steeplechase and distance athletes. As the team's biomechanist, Hunter travels with the team to film and measure their techniques and give advice on what to adjust for better performance. Hunter ran the 800 meters at BYU, where he also studied biomechanics.
"I've enjoyed this sport almost my whole life, and it's wonderful to still be so involved," Hunter says.
BMX Cycling
Arielle Martin (BS '07) has been riding a bike since the age of five, but this year marks the realization of her life-long dream to compete on the Olympic scale. Though the BMX games were added to the Olympics for the 2008 games, Martin missed her chance at Beijing after a crash in the world quarterfinals. This year, however, her fourth-place finish at the 2012 BMX World Championships qualified her for the 2012 team.
Volleyball
Alumni Russell K. Holmes (BS '08) and Richard E. Lambourne (BS '99) will compete on this year's U.S.A. volleyball team. Holmes is returning to familiar territory, as he served an LDS mission in London. Lambourne was the team's only libero when the U.S.A won the gold at the Beijing Olympics.
In fact, bringing home the gold from Beijing was a feat likely influenced by BYU professors Shane Reese and Gilbert Fellingham. In 2004, these statisticians were asked by the U.S. Olympic committee to evaluate the men's volleyball team and determine which skills—such as serves, passes, and kills—were most important to the team's scoring success.
Reese and Fellingham, who are no strangers to this line of research, then built a statistical model that creates optimal practice sessions based on both data from individual players and previous lineups. This model has become somewhat of a "coaching bible" for U.S.A. volleyball coaches and others nationwide.
"Teams gel together, and that shows up in the data with different line-ups," Reese said. "The coaches' incredible intuitions are only improved upon by information like this."
This year, Reese and Fellingham refined their model for use by the 2012 U.S.A. women's team (currently ranked No. 1 in the world). The team's head coach this year is Hugh McCutcheon, a former BYU coach who led the U.S.A. men to victory in Beijing. Watch a video of Prof. Reese explain how the science helps the sport.
Legacy & Tradition
BYU is no stranger to sending out Olympians. More than 75 Cougars have competed in 12 Olympic Games, including Jason Pyrah in track and field, Josh McAdams in the steeplechase and Shauna Rohbock in the bobsled event. Find more on this list from BYU Magazine.
To keep up with the Cougars in London, check for updates at http://magazine.byu.edu/olympics/.
Languages
To help with the linguistic challenge of the Olympics, BYU Creative Works director Giovanni Tata developed a translator app that can be downloaded for free until the Games are over. The app's database includes over 6,500 phrases in dozens of languages, translated primarily by BYU students.
Writer: Kristi Kay McCain
10mSWM Alfaro, Rafael 09.jpg
Mark A. Philbrick/BYU Photo
Rutherfurd, Andrew 003.jpg
Mark A. Philbrick/BYU Photo
82a6f05e-ccf5-439e-a92f-bbdbe2bb8c75[1].JPG
Mark A. Philbrick/BYU Photo
Hunter, Iain 011.jpg
Kenny Crookston/BYU Photo
134613_m03[1].jpg
Mark A. Philbrick/BYU Photo
480[1].jpg
Kenny Crookston/BYU Photo
Holmes 07mVLB Hawaii 015.jpg
Jaren S. Wilkey/BYU Photo
Lambourne vlb--72c-20.jpg
Jaren S. Wilkey/BYU Photo
MHugh-77C-10.jpg
Mark A. Philbrick/BYU Photo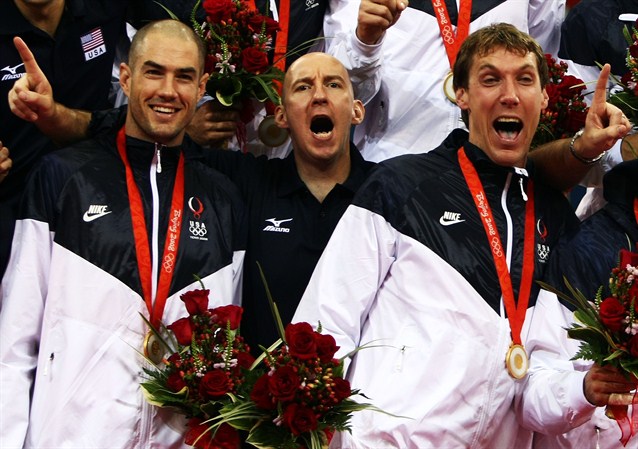 402350_m21[1].jpg
Mark A. Philbrick/BYU Photo