Facebook Founder and CEO Mark Zuckerberg joined U.S. Sen. Orrin Hatch and a crowd of 10,693 Friday at BYU's Marriott Center for a special technology forum. Zuckerberg spoke about technology and education as Hatch asked a few of the roughly 450 questions previously submitted to BYU's Facebook page, where video of the event has been posted.
Zuckerberg talked about founding Facebook, which now has more than 600 million users worldwide, his advice for budding entrepreneurs and his vision for the future of technology and social media. The following are highlights from his 50-minute question-and-answer session with Sen. Hatch.
Opening
"It's an honor to be here with all of you guys today. I have to say, I am a little bit nervous. I have never had to speak to a stadium full of people before."
On Facebook's start
"I built it when I was a sophomore at Harvard, but I did this not because I was trying to build a company... I just built it because I wanted the product to exist at Harvard. Within a couple of weeks, about two thirds of students at Harvard were signed up and using it. We started getting these requests emailed into us from students mostly at neighboring schools -- MIT, BU, BC and other Boston area schools -- asking for us to expand it. Then it kind of got out of control from there."
"At the end of my sophomore year, I moved out to Silicon Valley. The idea at the time was still not to start as a company but just that there were all of these companies that come from Silicon Valley. I figured I'd have something to learn. My intention was to go back to Harvard at the end of the summer. You know, Harvard has this great program where you can take as much time off as you want, so I figured at the end of the summer, things were going pretty well, I'll take a term off. Then things kept on going well, I'll take another term off. And then a year, and a couple of years later, I'm like, all right, I guess I'm not going back to school."
"It was lucky for me to go to Silicon Valley because it is an epicenter for technology. And I knew nothing about getting started, I knew nothing about setting up a company, I knew nothing about hiring great people, about raising money. There really are just a lot of resources in Silicon Valley that help out."
On Facebook's success
"One thing that gets blown out of proportion in our culture is the emphasis on the single person or the couple of people who are running something. A lot of people might know who I am, but the success of Facebook is really all about the team that we built. I think in any company that's going to be true."
"All of these problems at the end of the day are human problems.... The things that people are really most interested in are what's going on with the people they care about. It's all about giving people the tools and the controls that they need to be comfortable sharing the information that they want. If you do that, then you can create a very valuable service. A lot of what we're doing is as much psychology and sociology as it is technology."
Advice for budding entrepreneurs
"You have to really love and believe in what you're doing. I think that's the most important thing. If you start to build something … it's hard and you encounter a lot of challenges. If you don't completely love and believe in what you're doing, it actually ends up being the rational thing for you to stop doing it or succomb to some of the challenges, because there will be huge challenges that you face.... Most people have something that they're super passionate about, and I would just encourage you guys to find that thing."
"I think it's important if you're going to take on any big challenge, that you just love and really have faith in what you're doing. That I think is the most important advice I would say, more than any specific technical thing about how to build a company."
"We look for people who are passionate about something. In a way, it almost doesn't matter what you're passionate about. What we really look for when we're interviewing people is what they've shown an initiative to do on their own."
On security and future innovations
"You [Sen. Hatch] were just talking about how you think a good policy for the government is to get out of the way of companies trying to build stuff.... We believe there will be a much better service for all the people who use Facebook if millions of people across the world can also build services. A good independent entrepreneur or developer should always be able to do something better than a division of a big company."
"We think that our company understands the technology and social issues fairly well, but that a lot of the specific things the people are going to want to build that I think will bud into quite large industries, we're not going to be the best to build those. We want to instead focus on building a development platform that enables entrepreneurs across the world to start companies that use Facebook tools and can just build whatever they want…. There is a huge opportunity for disruption in any area that you might be passionate about. And we want to make it so people can build those things. We want to enable independent entrepreneurs to do those things because we just think we'll build a much stronger ecosystem of apps that way."
"One of the things that got people initially very comfortable with having a page on a service like Facebook is that we offer these extremely robust privacy controls…. We are really focused on safety, especially children's safety. We take a lot of extra precautions to make sure it is a safe environment for them to use the service. We really try to build a safe environment."
Like us on facebook.com/byu and follow us on Twitter: @BYU
_MAP0502.jpg
Ryan Faulkner/BYU Photo
_MAP0406.jpg
Ryan Faulkner/BYU Photo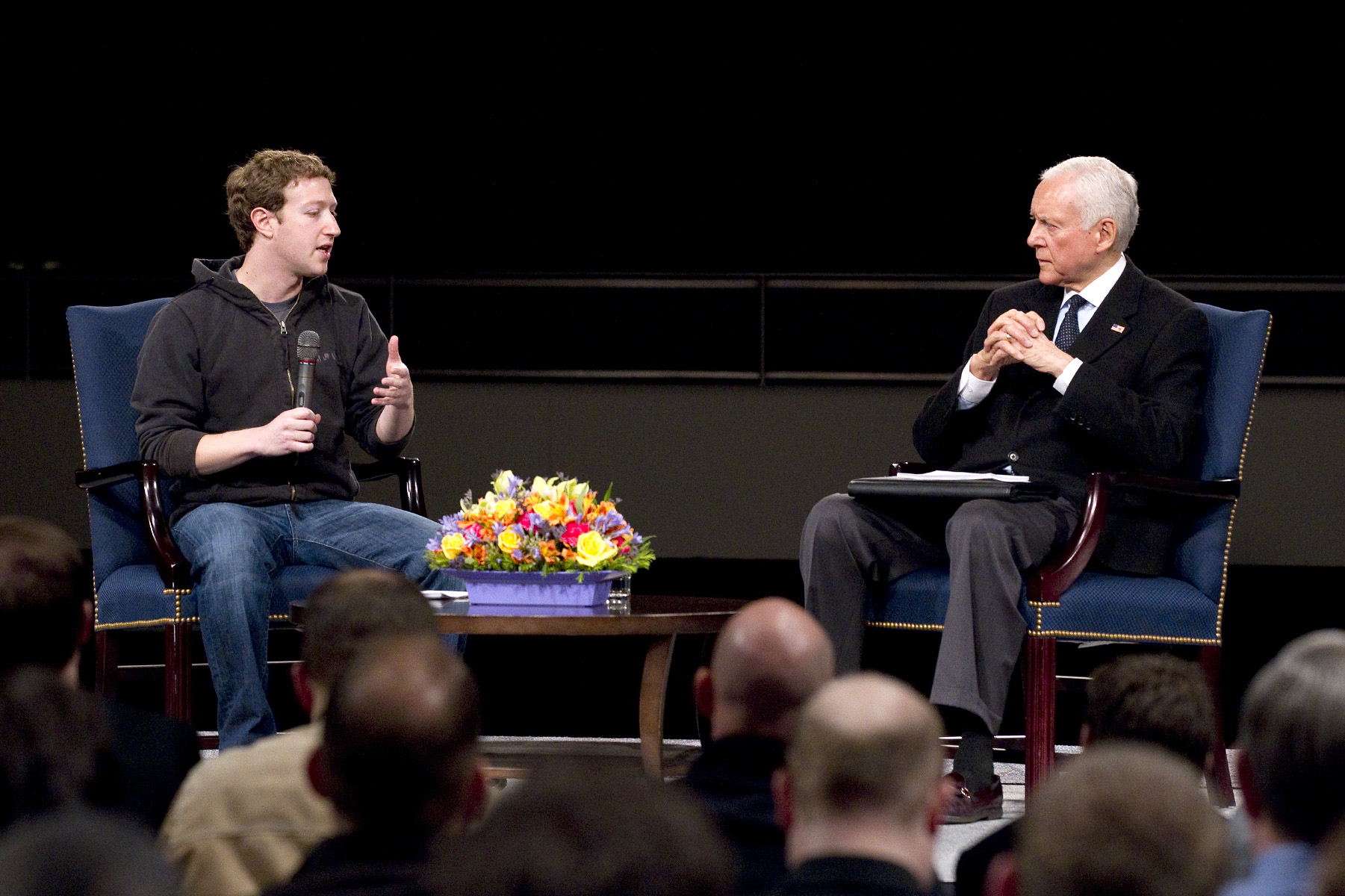 _MAP0418.jpg
Ryan Faulkner/BYU Photo