Community invited to learn about space and science at BYU Eyring Science Center
Astrofest Details
Date: Saturday, May 17
Time: 10 a.m. to 4 p.m.
Location: Eyring Science Center, BYU
Kids of all ages are invited to BYU Department of Physics and Astronomy's Astrofest, a day to celebrate the study of astronomy through hands-on activities, tours and demostrations.
Astrofest will be Saturday, May 17, from 10 a.m. to 4 p.m., on BYU campus at the Eyring Science Center.
Participants will have the chance to shoot off rockets with physics students, see the micro-flying machines in the MAGICC lab, stargaze in the planetarium and even train to be an astronaut.
Astrofest Activities
Location: all events and tours begin in the lobby of Eyring Science Center, unless otherwise noted
Times: all activities will be available from 10 a.m. to 4 p.m., unless otherwise noted
Astronaut Training Center (climbing wall, obstacle course and moon bounce): quad between Eyring Science Center and Joseph F Smith Building
Planetarium Shows: every 30 minutes
Telescope Demonstration
Rocket Launching and Paper Airplanes: quad between Eyring Science Center and Joseph F Smith Building
Rocket Building
Physics Demonstration: 11 a.m., 1 and 3 p.m.
Acoustics Demonstration: noon and 2 p.m.
Eyring Science Center Building Tour: 11:15 a.m., 1:15 and 3:15 p.m.
Talk to an Astronomer: 11 a.m.; noon; 1, 2 and 3 p.m.
MAGICC Lab Tours: every 30 minutes
Astrofest began in 2009 to celebrate the International Year of Astronomy. Year after year, the popular event gives the community a fun, learning environment.
"This family event helps to gets kids excited about the sciences," says BYU Physics and Astronomy Professor Dr. Jeannette Lawler. "This even can help give them a vision of what they can get out of education. It's fun as well as meaningful."
In case of inclement weather, activities will be moved inside the Eyring Science Center. Parking is free.
For more information on the day's events, visit astrofest.byu.edu.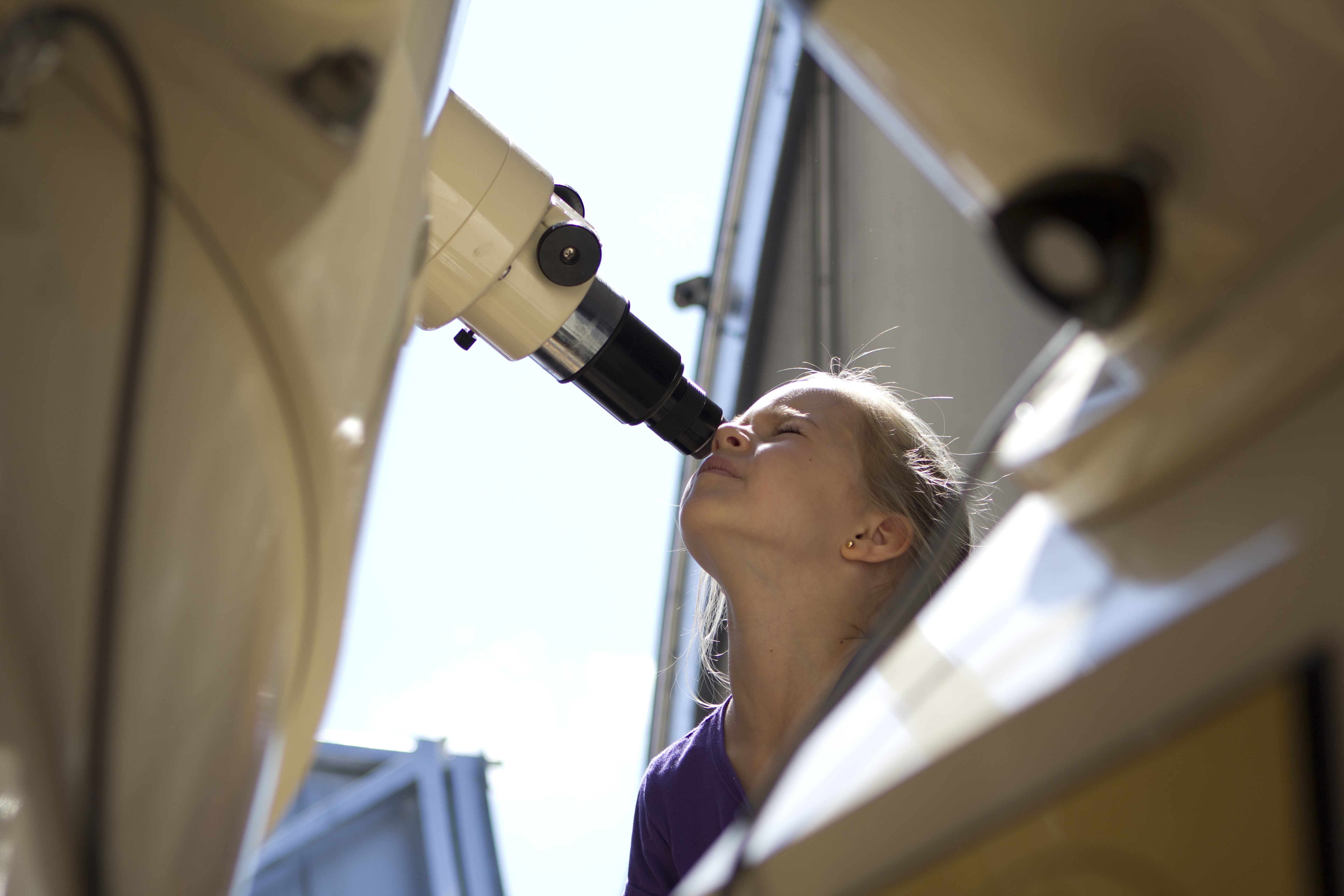 Astrofest slider by Jonathan Osorio.jpg
BYU Photo