Tickets and Show Details
Performance Dates: September 17 ? 19, 2015
Times: 7:30 p.m., plus 2 p.m. Saturday matinee
Location: de Jong Concert Hall, Harris Fine Arts Center, BYU
Price: $8-15
Tickets: Available at the BYU Ticket Office in the Harris Fine Arts Center or Marriott Center, by phone at 801.422.2981 or online at byuarts.com
Brigham Young University's Department of Dance presents eviDANCE Thursday through Saturday, Sept. 17/19, at 7:30 p.m. in the de Jong Concert Hall. A matinee performance will also be presented on Saturday at 2 p.m.
Tickets cost $8-15 and can be purchased in person at the BYU Ticket Office in the Harris Fine Arts Center or Marriott Center, by phone at 801.422.2981 or online at byuarts.com.
eviDANCE is the premier concert of the BYU's most prestigious dance ensembles. The performance represents the full spectrum and diversity of movement styles in ballet, ballroom, contemporary and world dance forms.
This one-of-a-kind concert artistically reveals the Department of Dance's mission to "prepare articulate dance artists that integrate body, mind, and spirit."
"We hope you uncover new evidence to enhance your own conclusions about dance, music and the transformative power of all artistic expression," said Marilyn Berrett, chair of the BYU Dance Department.
Performances will exhibit dances from BYU's touring dance groups including the Ballroom Dance Company, Contemporary Dance Theatre, the International Folk Dance Ensemble, Living Legends and Theatre Ballet.
"This concert is going to be exceptionally exciting," commented Ed Austin, artistic director of the show. "Audience members will have the additional opportunity to experience the engagement between musicians and dancers while the performance unfolds on the stage."
Musical guests include Vocal Point and Mountain Strings.
20140925.cdt.0546-og.jpg
BYU Arts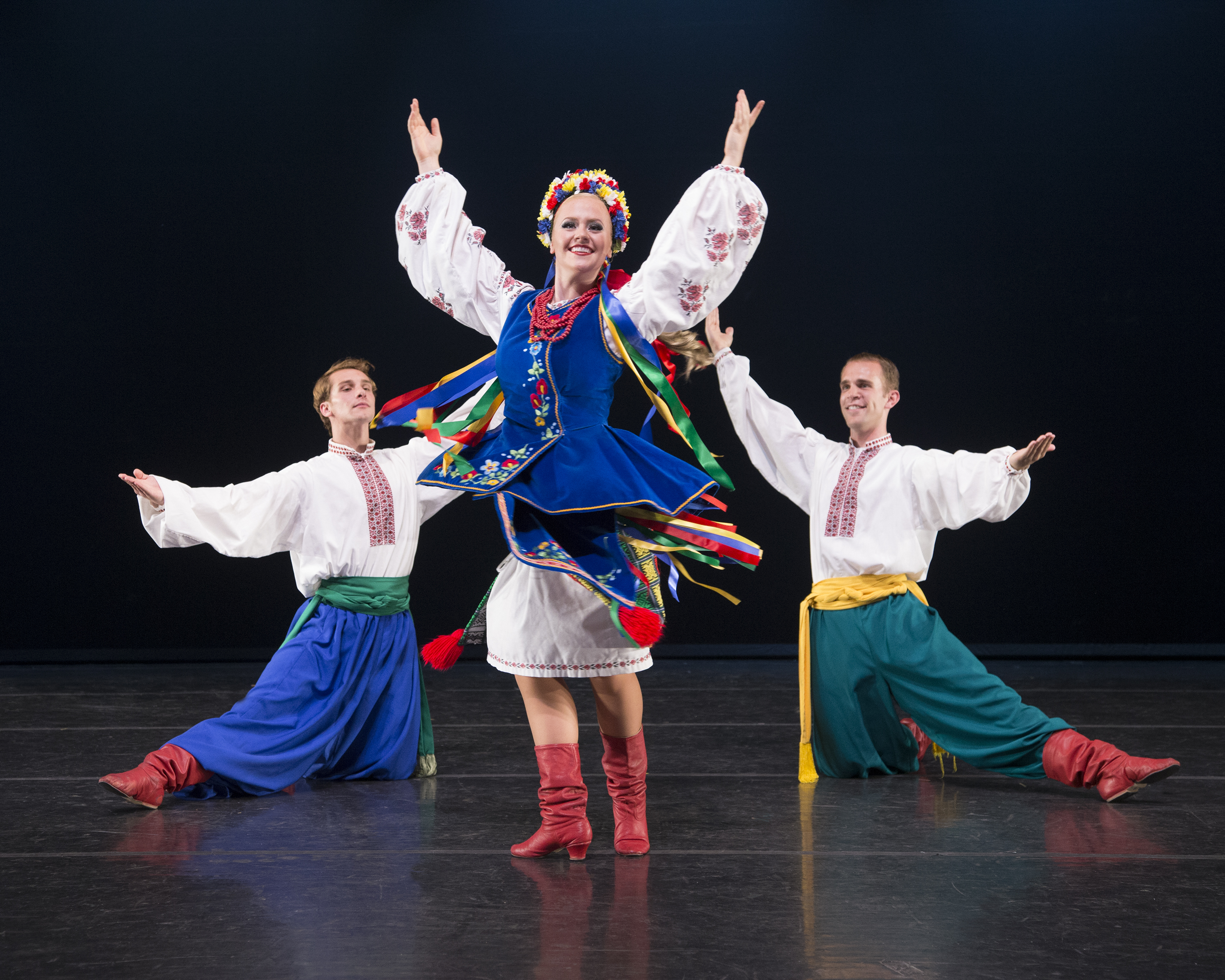 BYUFolkDancers.jpg
BYU Arts
BYU_LivingLegends.jpg
BYU Arts