The epic battle of good versus evil will be explored in a stage adaptation of the C.S. Lewis fantasy classic, "The Lion, the Witch and the Wardrobe," opening Friday, March 12, in the Margetts Theatre of the Harris Fine Arts Center.
Performances run Tuesdays through Saturdays through March 27 at 7:30 p.m. Preview performances will be given Wednesday and Thursday, March 10 and 11. A matinee performance will be presented Saturday, March 20, at 2 p.m.
Tickets at $9 with $3 off with BYU or student ID are available through the Fine Arts Ticket Office, (801) 378-4322 or at www.byu.edu/hfac. Preview tickets are $5.
Directed by George Nelson, the play chronicles the adventures of Peter, Susan, Edmund and Lucy who have been sent away from London for protection from the ravages of the Second World War. They discover the strange land of Narnia, where they meet a variety of characters, including Aslan, the Lord of the Wood.
"The story is set against the backdrop of a great personal sacrifice," Nelson said. "We are going to emphasize the Christian allegory that's part of the story, and we want our audiences to see the qualities of Jesus Christ in Aslan."
Dramaturg Kika Vila Nova said the play contains archetypes for Christian themes such as faith, sacrifice, friendship, union, courage and agency.
"Lewis used Christian myths to create one of the most revered and heavily disputed books of our time," she said. "Aslan is compared to Christ and throughout most of the book his actions are parallel to those of Christ. The four children in the story are also supposed to be representatives of the children of Adam and Eve."
Nelson said he hopes families will come and experience the play together. Children should appreciate the story because the children are the heroes. And not only will the swordfights, magic and witches ignite the imagination, but Nelson also hopes parents and children can gain a better understanding of sacrifice.
"We hope families and children will understand the concept of vicarious service to others," he said. "A true remembrance of the Atonement of Christ needs to be linked with a deep appreciation for all the Christlike sacrifices that have been made by men and women of all ages. We can use this children's story to give people another view of what the Atonement did for us."
Nelson praises the cast and crew for their hard work in preparation for the performance: "I'm very delighted with them, and I couldn't be more excited to work with them—it's a fun team. And we're excited to use the performance as a vehicle to bear our testimonies of these issues."
Cast members include Mimi Adams, Seth Baird, Brittni Bills, David Bunnell, Phillip Clayton, Denise Cutliff, Michael Derington, Alainna Fielding, Kelly Garrison, Benjamin King, Luke Rebarchik, Cami Norman, Preston K. Sadleir, Matthew R. Carlin, Amanda Schutz, Curtis Wichern and Caitlin Wise.
The production team includes assistant director and production stage manager Miranda B. Giles, scenic designer Adam Baillio, costume designer Morelia Diaz, makeup and hair designer Kimberlee Six, lighting designer Monika Gray, sound designer Kreg Peeler, fight choreographer Matthew R. Carlin and sound engineer Seul-Ki Min.
For more information, contact George Nelson at (801) 422-4269.
Writer: Rachel M. Sego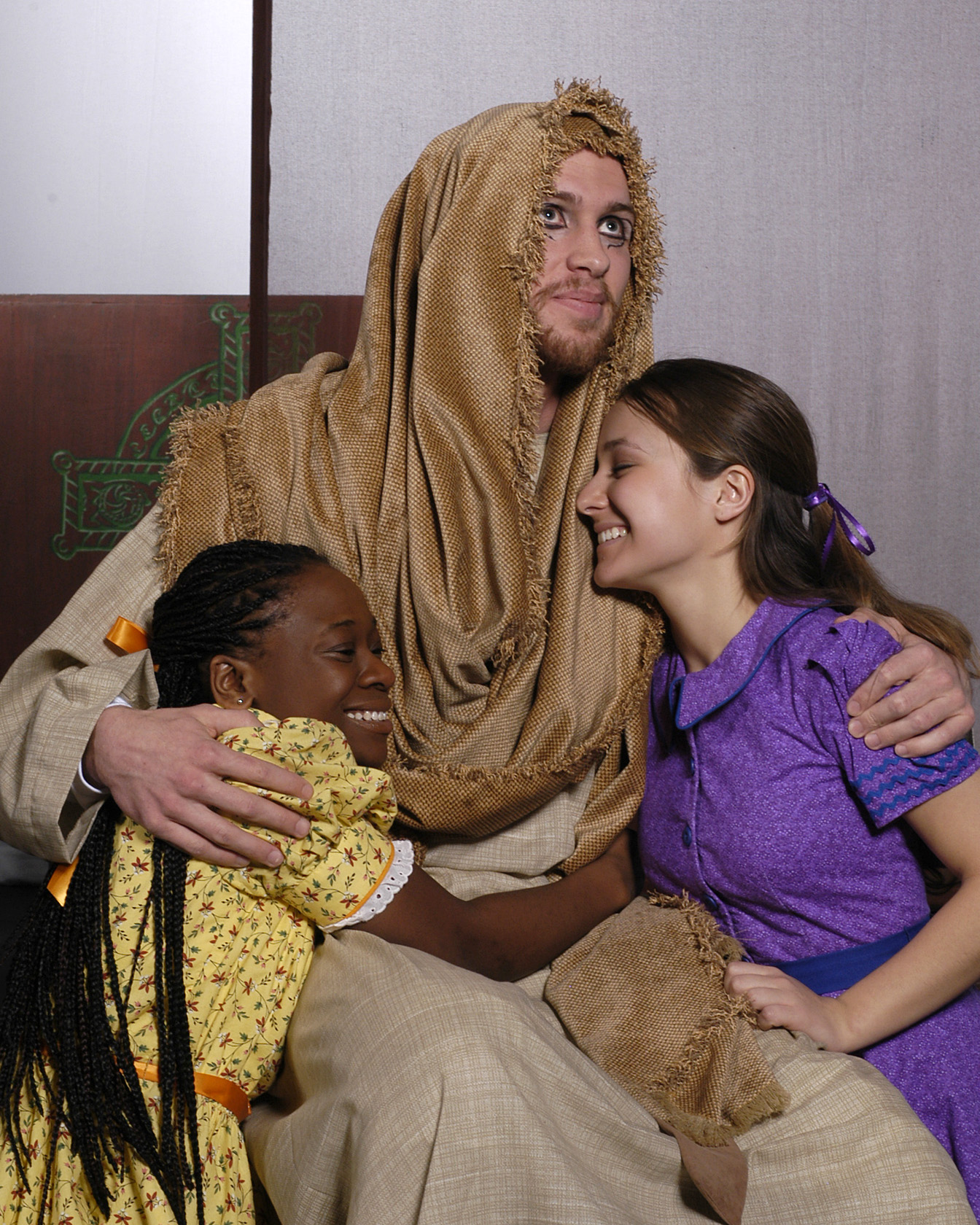 h-LWW 118.jpg
Mark A. Philbrick/BYU Photo
h-LWW 082.jpg
Mark A. Philbrick/BYU Photo
h-LWW 066.jpg
Mark A. Philbrick/BYU Photo
h-LWW 101.jpg
Mark A. Philbrick/BYU Photo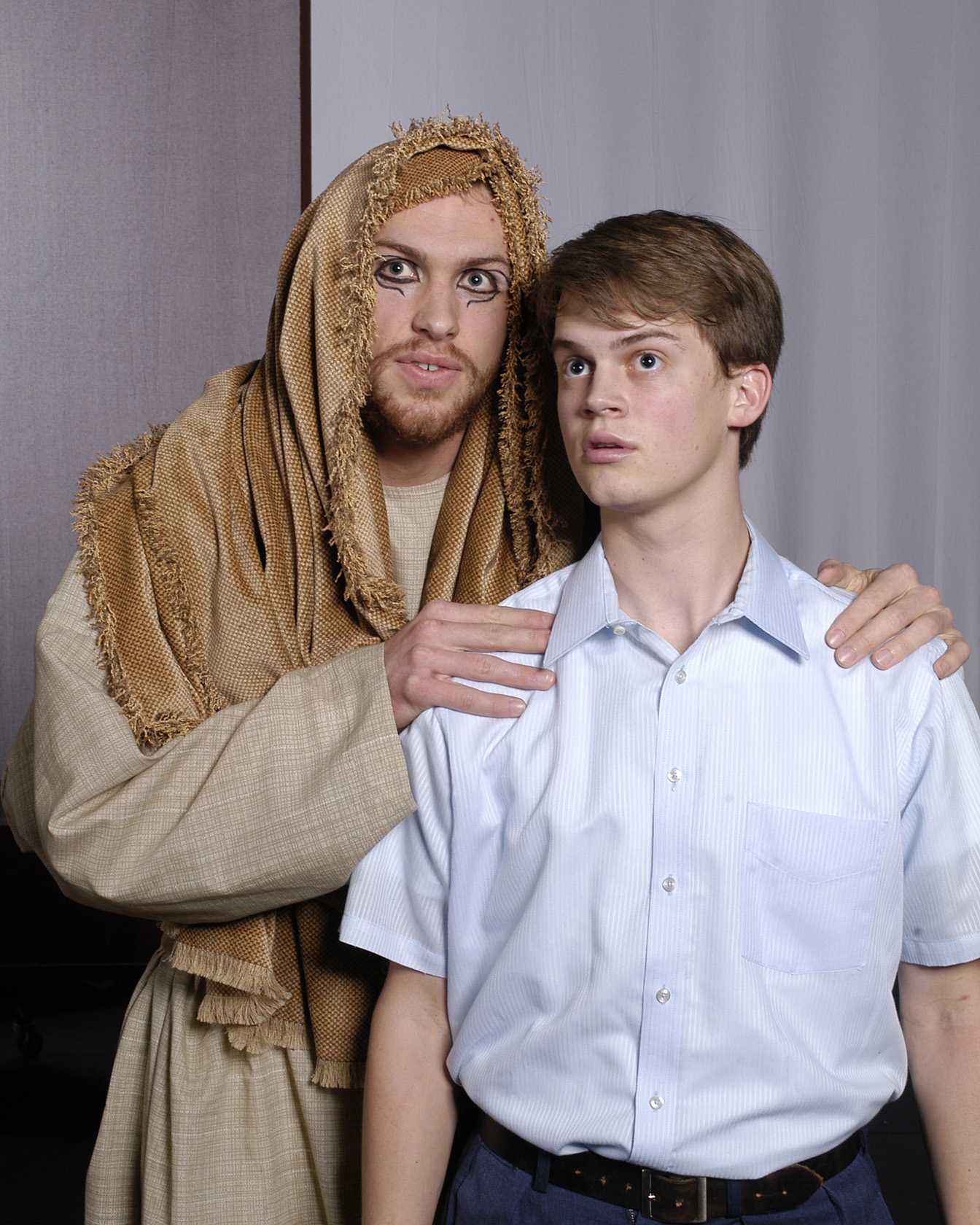 h-LWW 130.jpg
Mark A. Philbrick/BYU Photo