"Fancy Nancy and Other Story Books," a colorful collection of characters from best-selling children's books, will find their way off the page and onto the stage at Brigham Young University for a series of musical performances Friday, May 11, at 7 p.m. and Saturday, May 12, at 2 p.m. in the de Jong Concert Hall.
Tickets at $6 for children ages 2 to 11 and $8 for adults are available at the Fine Arts Ticket Office, (801) 422-4322, byuarts.com/tickets.
"Fancy Nancy and Other Story Books" is an all-new musical review created by New York's professional touring children's theatre TheatreWorks USA. The 60-minute musical performance highlights six children's books with vignettes created by a variety of talented writers and performed by a cast of five actors.
The featured books are "Babymouse: The Musical" by Jennifer Holm and Matt Holm, "Duck for President" by Doreen Cronin and Betsy Lewin, "Fancy Nancy" by Jane O'Connor, "I Have To Go!" by Robert Munsch, "Leonardo, the Terrible Monster" by Mo Willems and "Pirates Don't Change Diapers" by Melinda Long.
TheatreWorks USA was founded in 1961 and is America's foremost professional theatre for young and family audiences. Its mission is to create imaginative and thought-provoking shows that are educational, entertaining and memorable.
For more information about the play, contact Ken Crossley at (801) 422-9348 or ken_crossley@byu.edu. Learn more about the play by downloading the PDF study guide at www.byuarts.com/downloads/FN_Study_Guide.pdf.
For information on TheatreWorks USA, visit www.theatreworksusa.org.
Writer: Preston Wittwer
image_301.jpg
Mark A. Philbrick/BYU Photo
image_310.jpg
Mark A. Philbrick/BYU Photo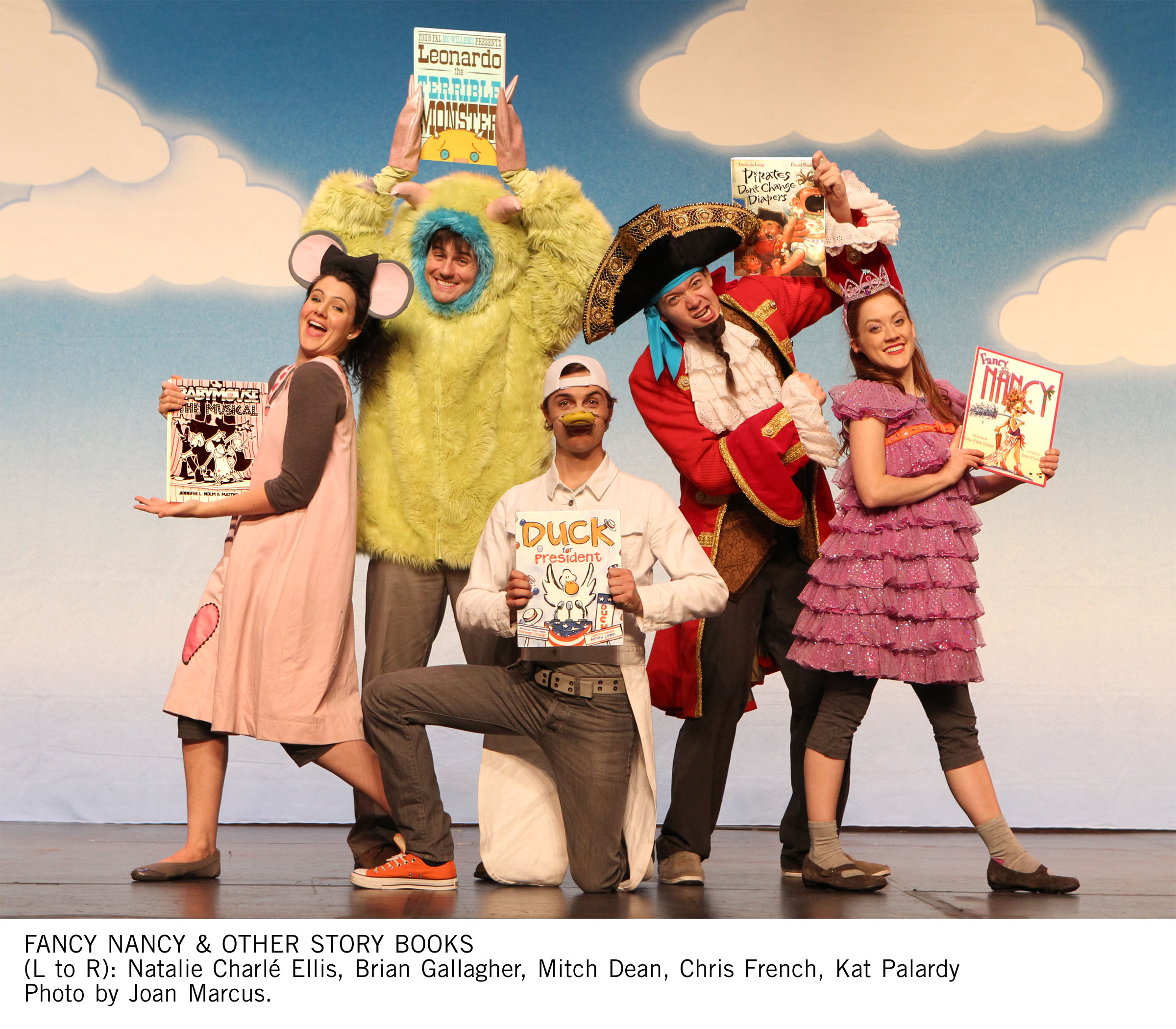 image_309.jpg
Mark A. Philbrick/BYU Photo
image_308.jpg
Mark A. Philbrick/BYU Photo
image_307.jpg
Mark A. Philbrick/BYU Photo