Due to its popularity, the BYU production of "The Elephant Man" has extended its run. It will also play Wednesday through Saturday, Nov. 16-19, at 7:30 p.m. in the Margetts Theatre. Tickets are now on sale at the Fine Arts Ticket Office, (801) 422-4322, byuarts.com/tickets.
Brigham Young University's Department of Theatre and Media Arts will present "The Elephant Man" by Bernard Pomerance in the Margetts Theatre Wednesday, Nov. 2 through Saturday, Nov. 12 at 7:30 p.m. with matinee performances on both Saturdays at 2 p.m. There will be no Sunday and Monday performances.
Tickets for the matinee performances and preview performances on Nov. 2 and 3 are $7. For the other performances, senior citizen tickets will be $12 and adult tickets will be $14. Weekend tickets are $9 for students, with weekday tickets at $8. For tickets, visit the Fine Arts Ticket Office, (801) 422-4322 or byuarts.com/tickets.
Throughout history there have been individuals who inspire others, according to director David Morgan. Joseph Merrick — dubbed "The Elephant Man"— lived with a hideous and debilitating disease and yet was truly remarkable. Found in a freak show, subjected to cruel crowds and then admitted to a London hospital for scientific observation, Merrick lived much of brief his life surrounded by ugliness in 19th-century London.
This production utilizes inventive staging, masks, movement and music to reveal the strength of character necessary to see beauty in unexpected places.
The play was initially performed at the National Theatre in London and debuted on Broadway in 1979. "Elephant Man" won a Tony Award in 1979 for Best Play.
The show features Graham Ward as John Merrick (the Elephant Man) and Darick Pead as Frederick Treves (the doctor). The rest of the cast includes Gabrielle Cunningham, Eric Gourley, Magarin Hobsun, Peter Layland, Mariah Proctor, Bethany Talley, Christie Clark and Jennifer Chandler.
Patrick Hayes is the stage manager, with scenic designer Carter Thompson, lighting designer Mark Ohran, costume designer Maria Schulte, makeup designer Mallory MacKay and sound designer Spencer Carter.
For more information, contact Ken Crossley at (801) 422-9348 or ken_crossley@byu.edu.
Writer: Charles Krebs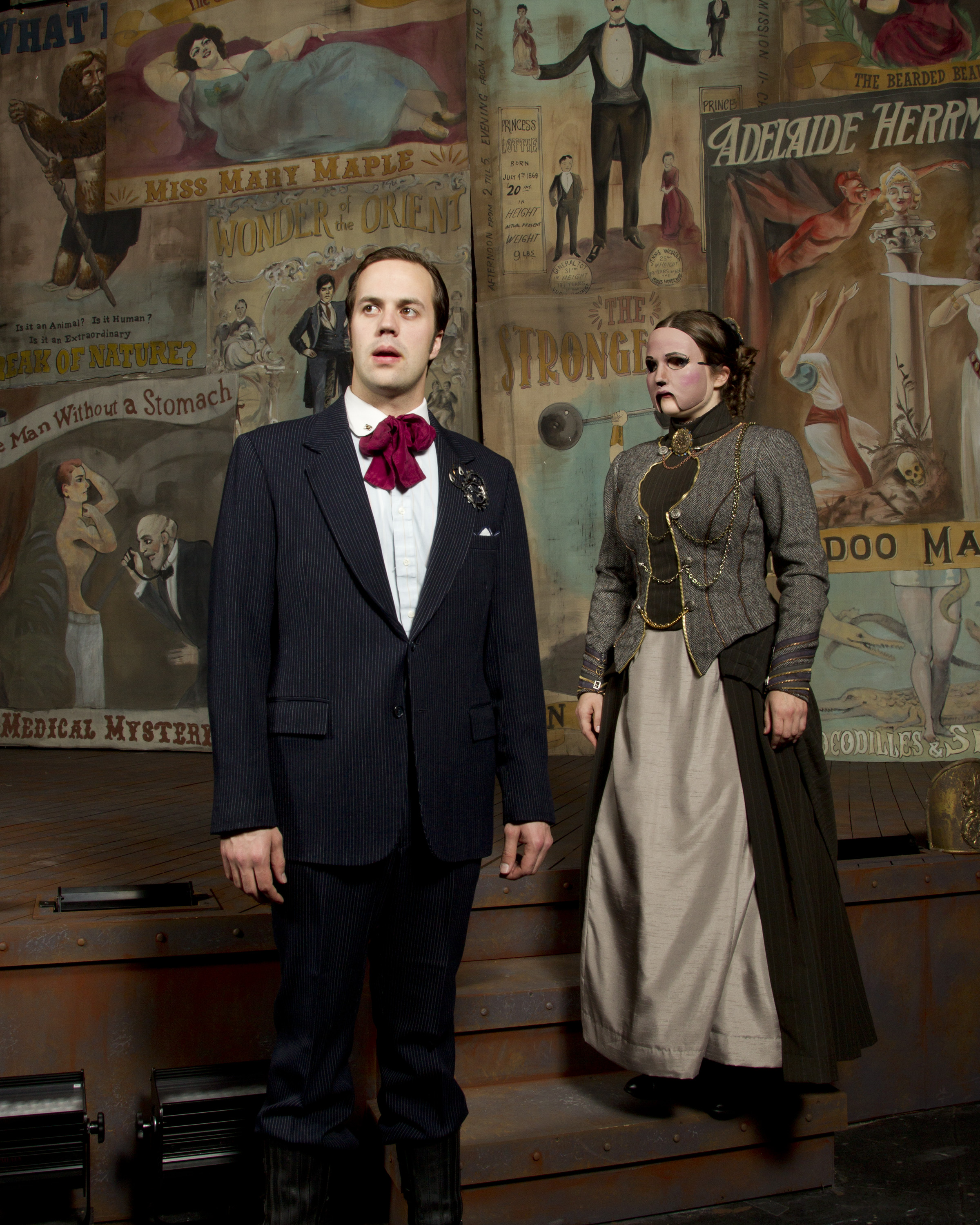 1110-26 025.jpg
Mark A. Philbrick/BYU Photo
1110-26 045.jpg
Mark A. Philbrick/BYU Photo
1110-26 068.jpg
Mark A. Philbrick/BYU Photo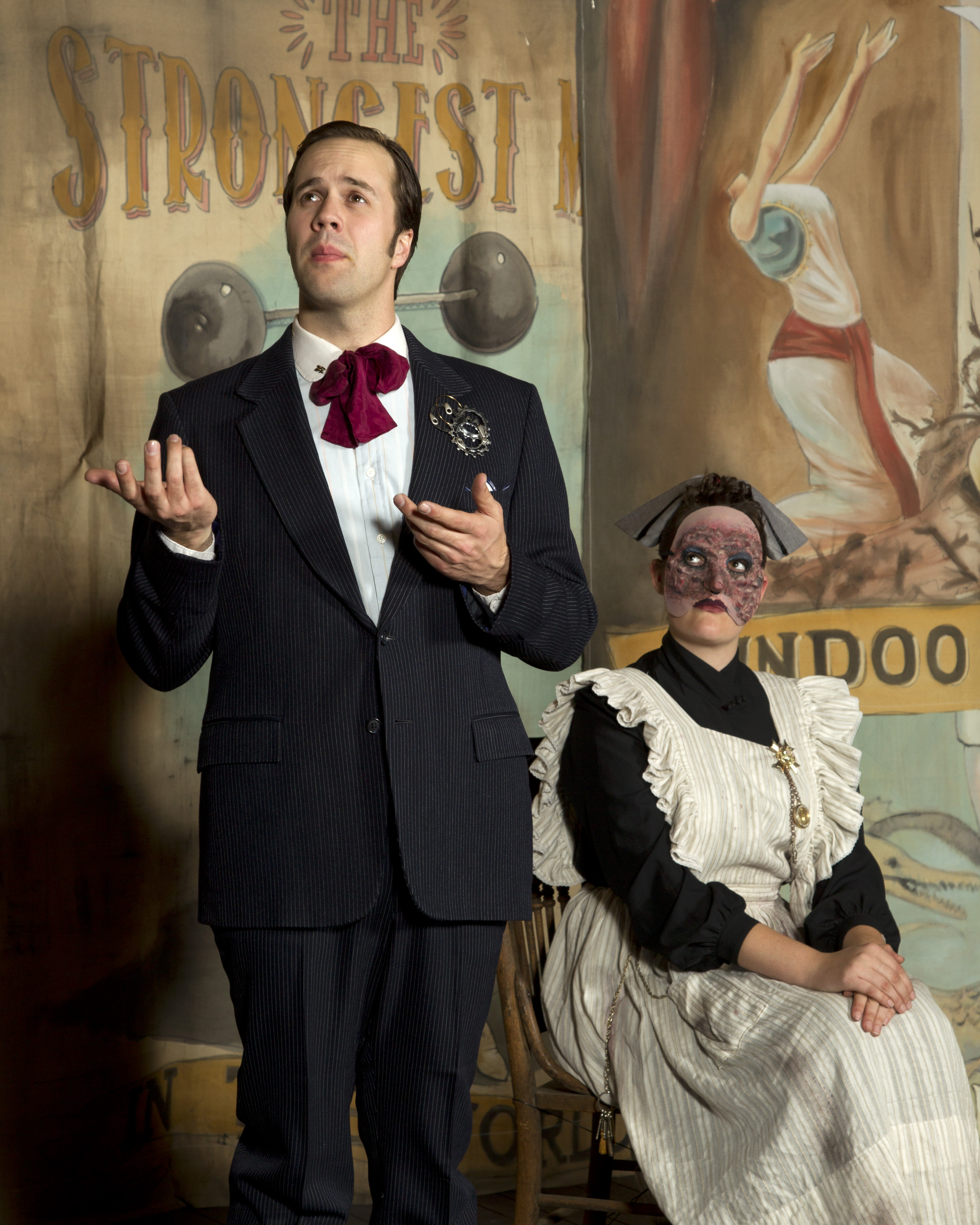 1110-26 122.jpg
Mark A. Philbrick/BYU Photo
1110-26 165.jpg
Mark A. Philbrick/BYU Photo
1110-26 197.jpg
Mark A. Philbrick/BYU Photo
1110-26 223.jpg
Mark A. Philbrick/BYU Photo