Shannon Zirbel set to work on robotics at NASA Jet Propulsion Lab
Engineering Ph.D. student Shannon Zirbel has some ideas for how to improve the design of robotic spacecraft, and NASA likes what they've seen so far from her.
Zirbel has earned a NASA Space Technology Research Fellowship, an academic award worth up to $198,000 that is propelling her research straight to the cosmos.
This summer she is headed to NASA's Jet Propulsion Lab, a 175-acre research and development campus near Pasadena where she will apply her research in compliant mechanisms to spacecraft development. Read more about the JPL here.
Compliant mechanisms are jointless, elastic structures that use flexibility to perform their function. Common examples are fingernail clippers, tweezers, or a bow-and-arrow.
Zirbel, who has bachelor's and master's degrees from BYU, will be spending 10 weeks at the JPL to research how compliant mechanisms – which eliminate friction and the need for lubrication – can improve robotic spacecraft.
"I want to see where these mechanisms can make an immediate and significant impact in the devices they are creating," Zirbel said.
For example, there are some spacecraft that have a solar array that needs to deploy after launch. Replacing the hinges on those systems with a compliant space mechanism could be a great benefit.
Brian Trease, the JPL engineer who will mentor Zirbel this summer, said the two will try to show the benefits and reduced costs of compliant mechanisms.
"And eventually we'll win the NASA review boards over," Trease said. "If things go really well, who knows, maybe the next Mars rover will have a new flexible suspension with a BYU sticker on it."
Zirbel's NASA Fellowship is worth $66,000 a year – a $36,000 stipend and an additional $30,000 for tuition, lab allowances, health insurance and other items – and is renewed annually.
NASA started offering the fellowships last year and BYU has now had a student awarded each year. Zirbel joins 2011 BYU awardee Taylor Webb, whose research is in the area of phased array feed antennas for space remote sensing applications.
Landing the NASA Fellowship and working at the NASA JPL is a perfect fit for Zirbel, who grew up with an engineer for a father and had childhood dreams of being an astronaut.
"When I was 5 years old, I saw a poster of the moon and decided then that I wanted to be the first woman on the moon," Zirbel said. "Though this fellowship isn't going to take me to the moon, it gives me the chance to develop technology that might be there some day."
When she got to BYU she knew she wanted to study engineering. As an undergraduate she started doing research with Dr. Larry Howell, and before she even graduated, Zirbel had co-authored two academic journal articles.
"The undergraduate program here at BYU is exceptional; the mentoring from professors that continued into my graduate studies made all the difference," Zirbel said. "I don't think there are many places that can compare with the opportunities that are provided to students here."
During her master's program, she continued to publish, this time as a lead author. But her most prolific publishing days are likely ahead, as she plans to be a professor after finishing her PhD program at BYU.
Howell said Zirbel is highly respected among mechanical engineering faculty and beloved by the students she has taught as a teaching assistant.
"Shannon is one of the most outstanding students I've ever worked with," Howell said. "She's completely deserving of this fellowship and she's a great representative of BYU."
Representing BYU while doing work for NASA is bringing Zirbel closer to space, but she hopes the final output of her work makes life easier for terrestrial beings.
"It is a very serious goal of mine is to do things that make a difference," she said. "I hope that the devices I help design will not only improve spacecraft performance, but they will be applied in ways that can improve quality of life."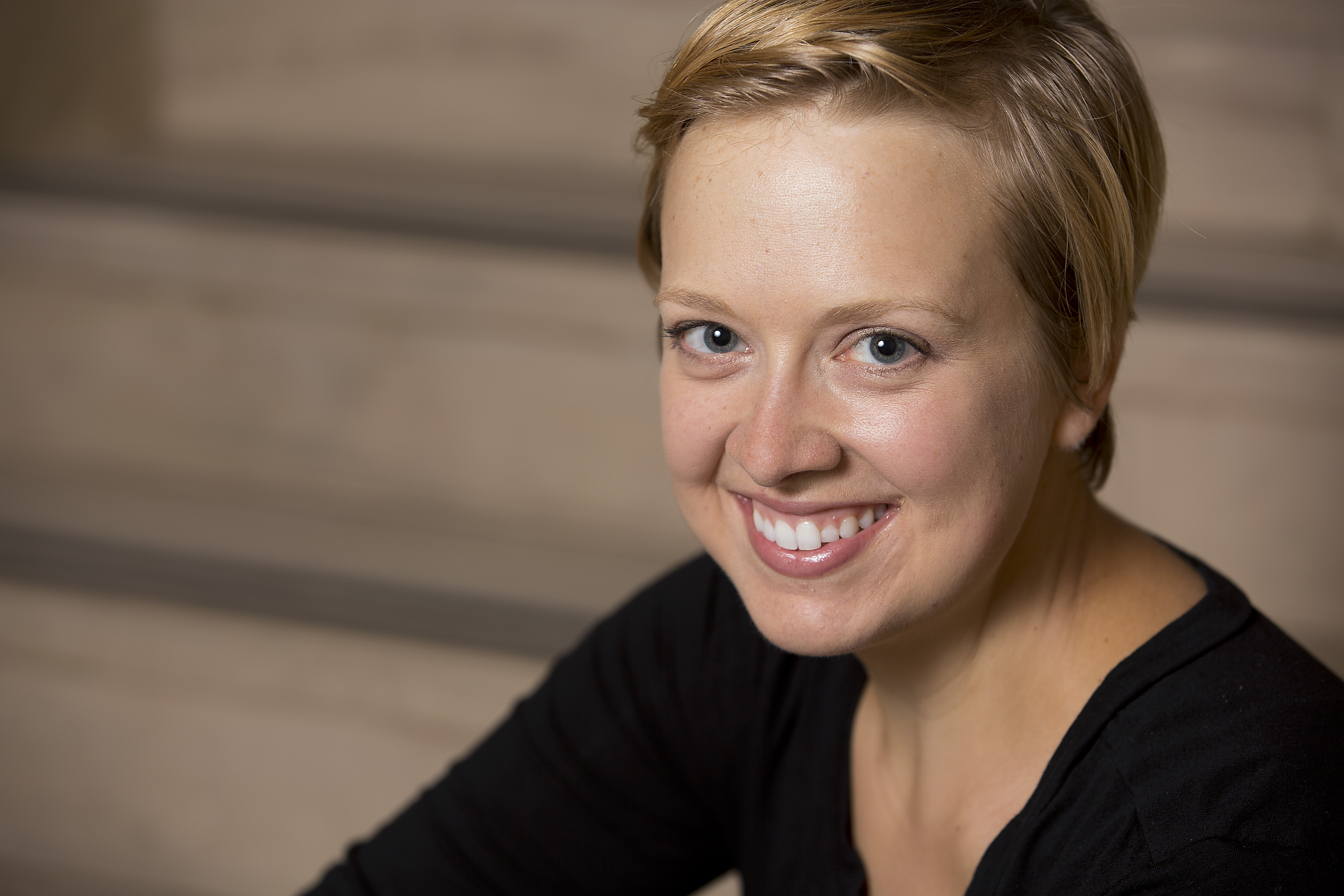 1205-20 129.jpg
Jaren S. Wilkey/BYU Photo
1205-20 127.jpg
Jaren S. Wilkey/BYU Photo
1205-20 057.jpg
Jaren S. Wilkey/BYU Photo
1205-20 006.jpg
Jaren S. Wilkey/BYU Photo
1205-20 070.jpg
Jaren S. Wilkey/BYU Photo