With preview performances Oct. 19 and 22
Brigham Young University's School of Music will present Johann Strauss' classic Viennese operetta "Die Fledermaus" ("The Bat") Wednesday through Saturday, Oct. 23-26, at 7:30 p.m. in the de Jong Concert Hall.
Weekend tickets are $15 ($12 with a BYU or student ID and $14 for senior citizens or BYU alumni) and weekday tickets are $11. Tickets for the preview shows Oct. 19 and 22 are $10. Tickets can be purchased from the Fine Arts Ticket Office by calling (801) 422-2981 or by visiting byuarts.com/tickets.
There will also be a free one-hour matinee for families, The Ingredients of Opera, Saturday, Oct. 19, at 11 a.m.
"Die Fledermaus" is directed by Lawrence Vincent and accompanied by the BYU Philharmonic.
Mistaken identity, revenge and practical jokes form the basis of this popular 19th-century operetta, a comical romp through the (mis)fortunes of Baron von Eisenstein and a cast of colorful characters — including one who is eventually dressed as a bat, or "Fledermaus." This delightful production, featuring top vocal talent from the BYU School of Music, illuminates the indulgence of 1890s Viennese society with sophisticated wit, impressive melodies and, of course, those famous lovely waltzes.
The opera, which will be performed in German with English supertitles, follows the adventures of Baron von Eisenstein, who has been sentenced to eight days in prison for insulting a city official. On the day of his incarceration, his friend Dr. Falke persuades him to attend a ball at the home of Prince Orlofsky. In doing so, Falke hopes to exact revenge on Eisenstein, who conned him into walking home in broad daylight dressed as a bat from an earlier ball, much to the amusement of the townspeople.
Telling his wife, Rosalinde, he is going to prison, Eisenstein leaves for the ball with Falke. Little does he know that to complete the joke, Falke has also invited Rosalinde; Frank, the governor of the prison; and the maid, Adele, to the ball to witness Eisenstein's impropriety.
"Within the genre of traditional Viennese operetta, Johann Strauss' 'Die Fledermaus' is by far the most frequently performed work in the United States, if not the entire world," said Vincent. "It is an indispensable part of every serious musician's repertoire and the perfect medium for learning, refining and perfecting performance skills."
The show is double-cast and includes Mark Ammons and Kevin Shuwer as Eisenstein, Davis Hansen and Ben Kramer as Dr. Falke, Whitney Hamblin and Rebecca Pederson as Rosalinde, Geneil Perkins and Elise Read as Prince Orlofsky, and Andrew Neumeyer and Zachery Wetzel as Frank.
Vincent is joined in the production staff by conductor Kory Katseanes, choreographer Shani Robison and stage managers Emily Castelton and Bridget Rosella Benton.
For more information, contact Lawrence Vincent at (801) 422-3165.
Writer: Brett Lee
1310-10 017.jpg
Mark A. Philbrick/BYU Photo
1310-10 074.jpg
Mark A. Philbrick/BYU Photo
1310-10 099.jpg
Mark A. Philbrick/BYU Photo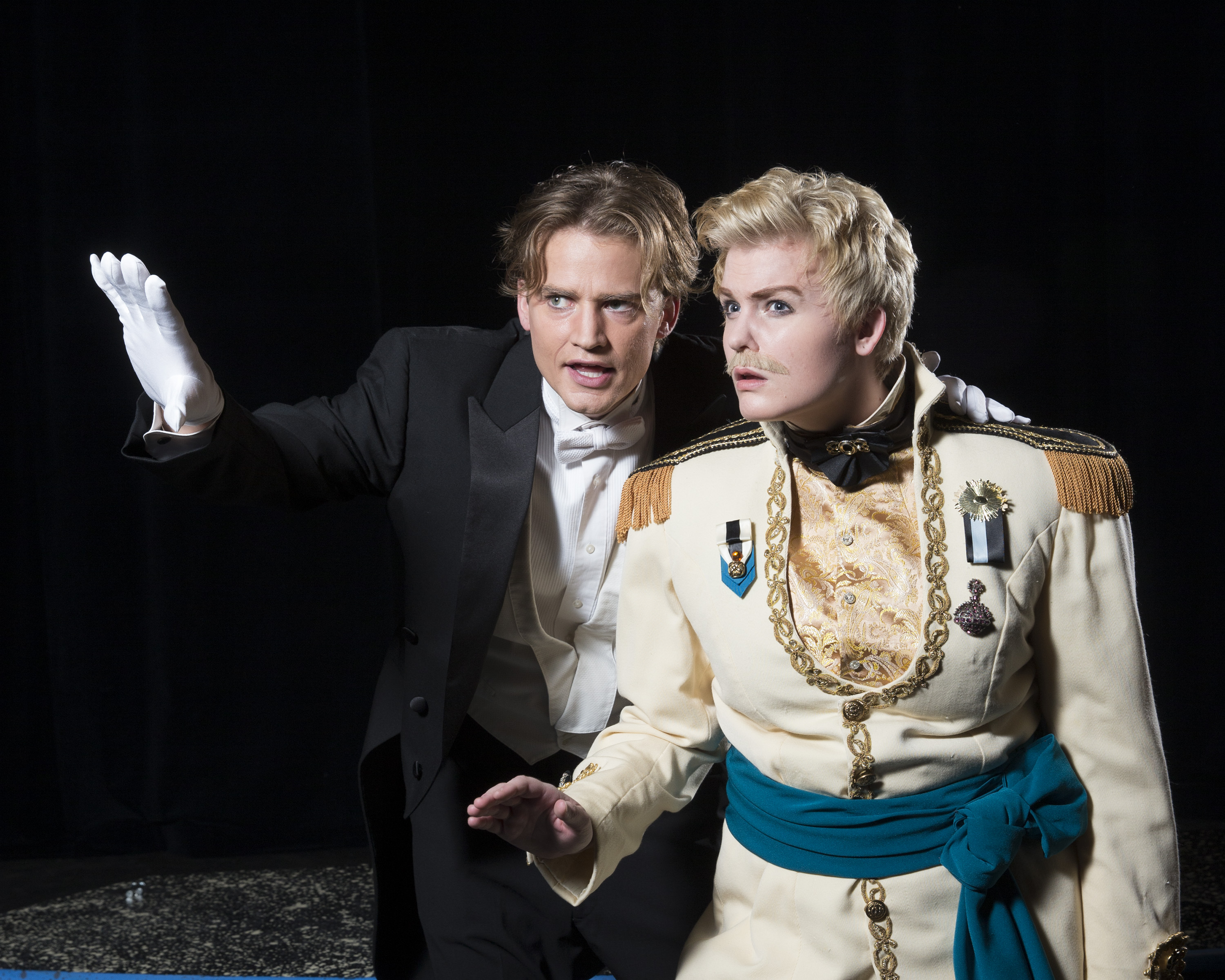 1310-10 178.jpg
Mark A. Philbrick/BYU Photo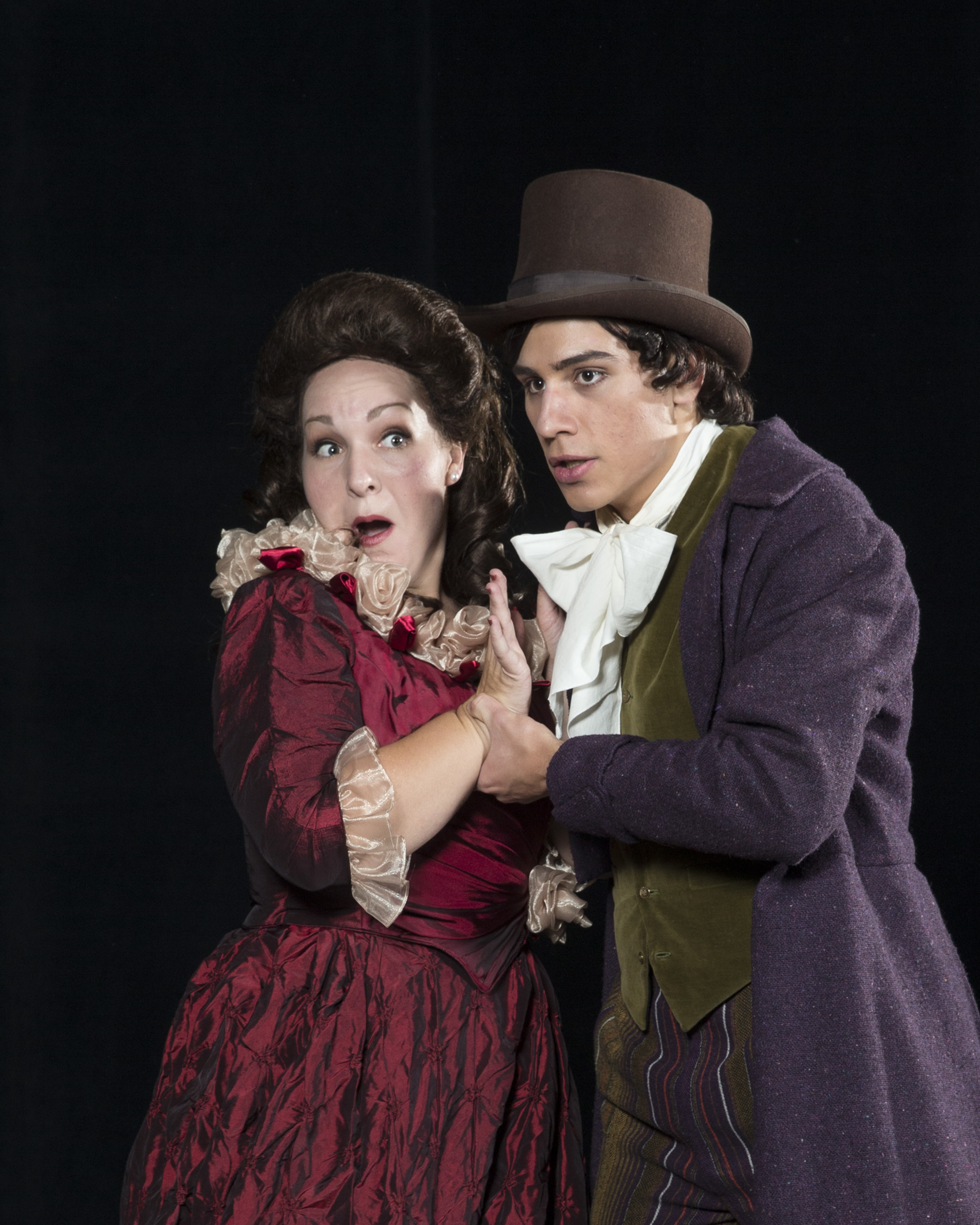 1310-10 210.jpg
Mark A. Philbrick/BYU Photo
1310-10 286.jpg
Mark A. Philbrick/BYU Photo