Tuesday's Inauguration of Kevin J Worthen as the thirteenth president of BYU celebrated not only his installment as president, but also the life-changing educational experiences provided at BYU.
After his official induction into office, Worthen took the stand and spoke from personal experience about the university's ability to transform individuals.
"We need to provide an education that allows our students not just to learn new things and to experience spiritual insights, but to become different, better people," Worthen said. "That is the kind of education we aspire to provide: the type of life-changing education that can take an inexperienced and insecure young man from the coal mines of Carbon County— whose main aspiration was to be a pro basketball player and who never dreamed of being a university professor— and prepare him intellectually and spiritually to become, by some unlikely miracle, the president of one of the greatest universities in America."
Using Y Mountain as a visual, Worthen encouraged the campus community to "go to the mountains" in search of constant stretching and growth.
"As you reach the summit of that mountain, you realize there are higher mountains behind it," said Worthen. "And so it is for us. As we elevate ourselves intellectually, spiritually, and in character building ways, we will encounter new and exciting challenges and opportunities that we had not seen before."
If you missed the Inauguration ceremony, watch it on BYUtv.org.
Writer: Nate Depperman
Unknown-50.jpeg
BYU Photo
Unknown-47.jpeg
BYU Photo
Unknown-49.jpeg
BYU Photo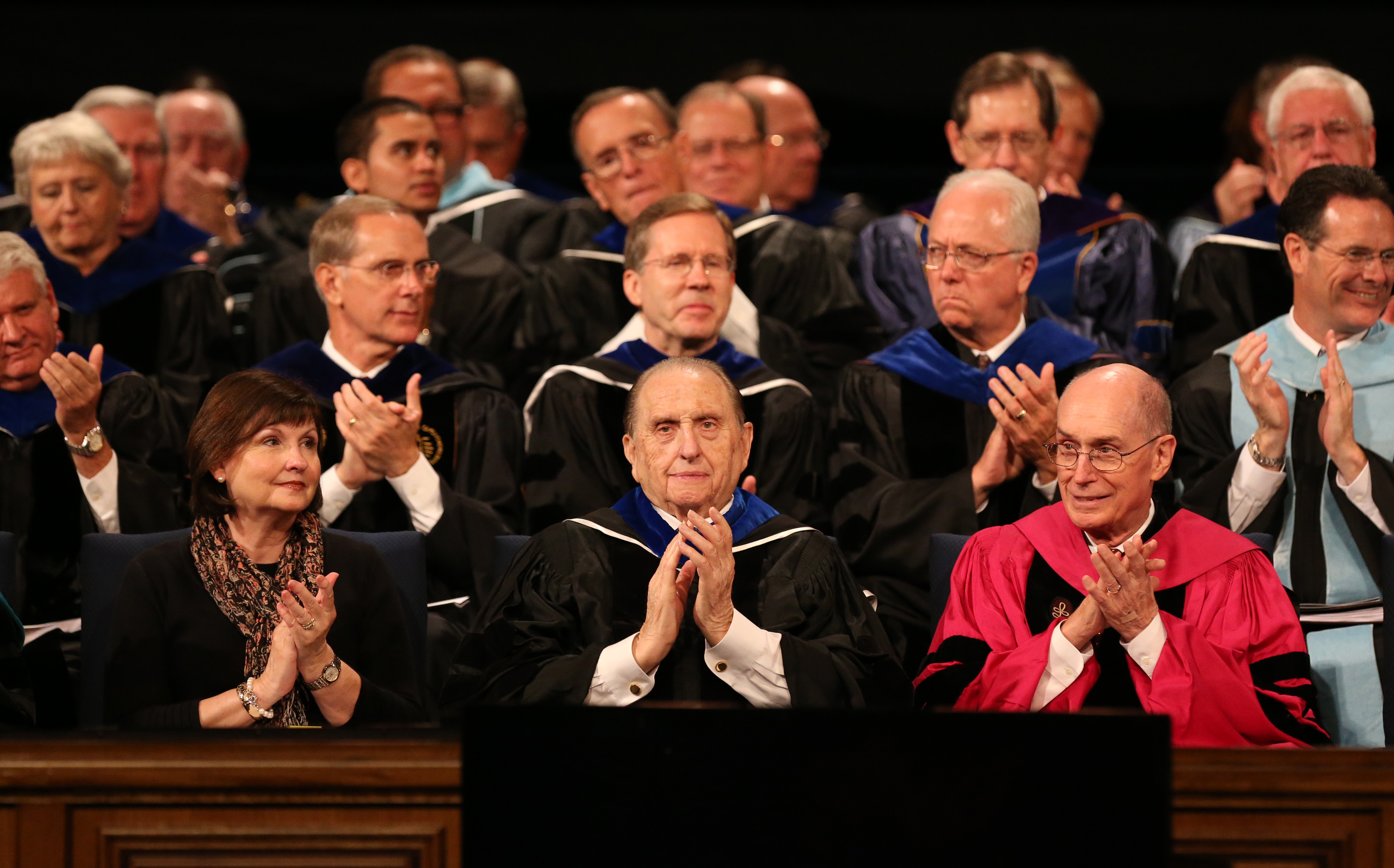 Unknown-41.jpeg
BYU Photo
Unknown-44.jpeg
BYU Photo
Unknown-45.jpeg
BYU Photo
Unknown-42.jpeg
BYU Photo
Unknown-51.jpeg
BYU Photo
Unknown-52.jpeg
BYU Photo
Unknown-53.jpeg
BYU Photo