Right in line with its "see the good in the world" tag line, BYUtv debuted its original weekly series Granite Flats on April 7.
See the first two episides on demand at BYUtv.org.
It's the network's first scripted series, and has been a massive undertaking. It's the next big thing for BYUtv and marks a change of course as the station focuses less on BYU internally and more on reaching out to, and meeting the needs of, a national audience.
With Granite Flats, BYUtv is trying to fill a decade-long void of this kind of programming — the type of show that the whole family can sit around the TV and enjoy together.
"There has been a large empty space where primetime family-oriented television used to be," said Derek Marquis, executive producer of Granite Flats and managing director of BYUtv. "Our extensive market research, done all over the country, indicates that there's a significant audience hungry for a dramatic series that families can watch together without concern about inappropriate subject matter."
Set in 1962 America West at the height of the Cold War, the show is a suspenseful period drama with a twist of science fiction.
"We've focused on every tiny detail of the set and performance to keep it all true to the era, from wardrobe and accessories to colloquial language and ambient sounds," said executive producer and director Scott Swofford.
Granite Flats tells the story of a recently widowed single mom, Beth Milligan, and her 12 year old son Arthur. The two move from California to the rural town of Granite Flats, Colorado to start a new life after the untimely and mysterious death of their Air Force pilot husband and father. From the moment of their arrival at the military base where Beth will be employed as a hospital nurse and Arthur will get a post-tragedy restart on life, the wholesome community is quickly revealed to be much more complex than at first glance.
While Swofford brings years of experience and Hollywood connections to the production, the origins of the show come from a BYU student film project. Granite Flats is based on Heaven Under a Table, a screenplay written by BYU media arts student James Shores.
Shores went on to work closely with BYUtv in the development of Granite Flats, expanding the concept of the film into a drama series. He and Swofford are listed as co-creators of the series.
"This show is as complex as any Hollywood drama in terms of crew size, cast and support services, art department and logistical support," Swofford said. "It's not just an extreme undertaking by BYU Broadcasting standards, but by the standard of television in general."
Hour-long episodes will air weekly on Sunday nights at 6 p.m. MST. See episodes on demand on BYUtv.org.
About BYUtv:
Currently, BYUtv is available in High Definition and is carried to more than 51 million homes on Dish Network, DirecTV and over 800 cable systems in every state via cable and satellite. All content is additionally available via Internet streaming at byutv.org. The non-commercial station's reach is unprecedented at any university in the world. BYUtv offers approximately 1,000 hours of original programming annually (500 hours of sports and 500 hours of content).
police_chief_timmy_car.jpg
Jonathan Hardy and Jaren Wilkey/BYU Photo
three_kids_alley.jpg
Jonathan Hardy and Jaren Wilkey/BYU Photo
arthur_dark_room.jpg
Jonathan Hardy and Jaren Wilkey/BYU Photo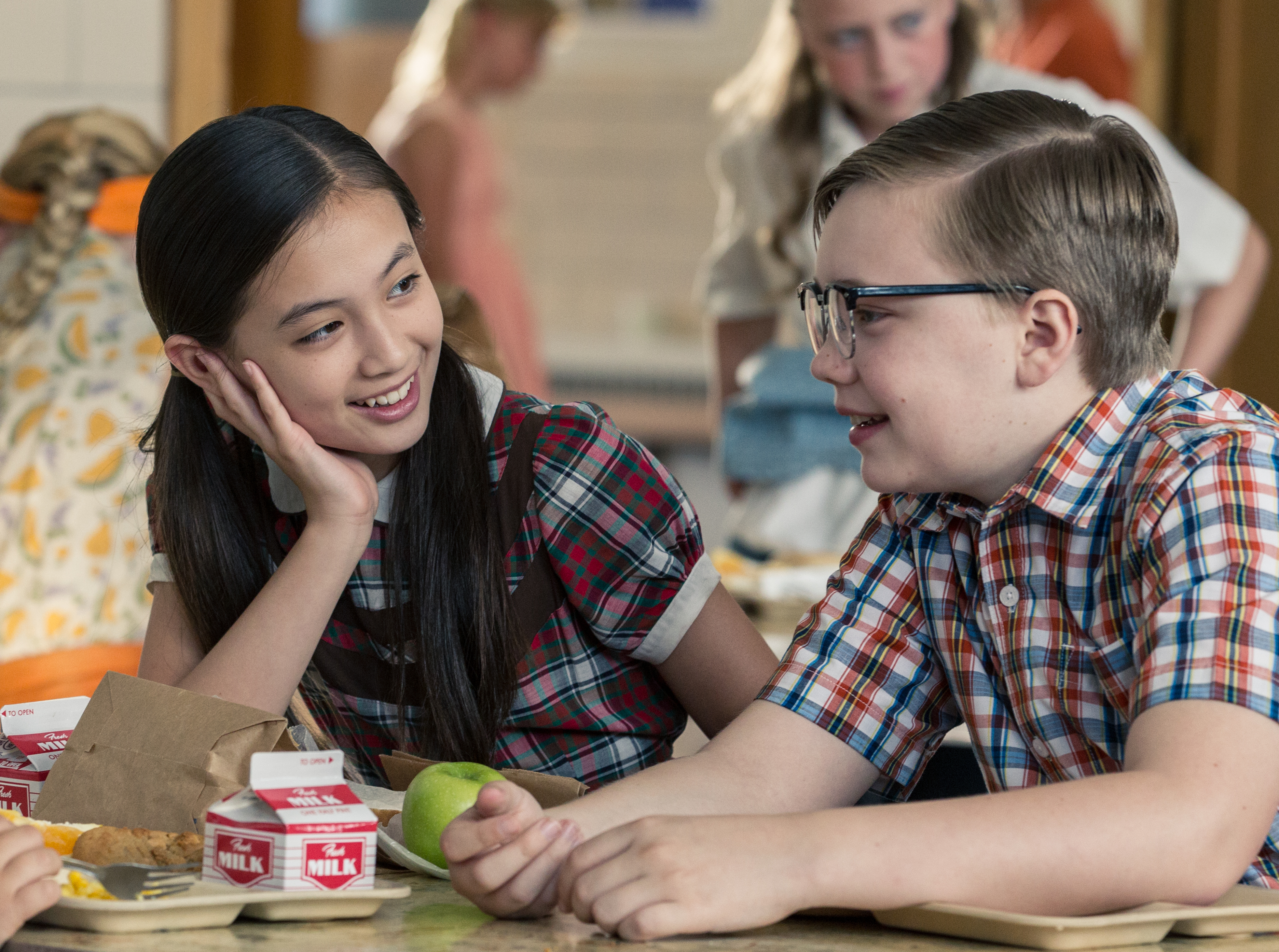 madeline_timmy.jpg
Jonathan Hardy and Jaren Wilkey/BYU Photo
arthur_looking_up.jpg
Jonathan Hardy and Jaren Wilkey/BYU Photo