Performance Dates: Jan. 13-14, 7:30 p.m. with a Friday matinee at 5 p.m. and a Saturday matinee at 3 p.m.
Location: Pardoe Theatre, Harris Fine Arts Center, BYU
Price: $10 - $12
Tickets: Purchased in person at the BYU Ticket Office in the Harris Fine Arts Center or Marriott Center, by phone 801.422.2981 or online at byuarts.com
BYU Vocal Point will take the stage Jan. 13-14 at the Harris Fine Arts Center. The nine-man group will present a variety of innovative a cappella arrangements and choreography. Pushing a cappella far beyond its traditional bounds, Vocal Point performs rock, pop, country, jazz and R&B.
"This weekend's concerts won't disappoint," said Vocal Point's McKay Crockett . "They will be full of new music, old favorites and some other exciting surprises. Our production team has put together a pretty impressive visual experience as well."
The group appears before more than 50,000 people a year, regularly selling out shows in advance. The group has performed at Disneyland's 60th anniversary Diamond Celebration, the Boy Scouts of America Centennial Celebration and the San Francisco Giants at 3Com Stadium.
"We always love performing on our home turf," Crockett said. "While Vocal Point's following has grown to a world-wide audience, some of our all-time favorite moments are performing right at home."
In 2016, Vocal Point was awarded three Contemporary A Cappella Recording Awards in the categories of Best Religious Album, Best Religious Song and Best Male Collegiate solo by the Contemporary A Cappella Society.
Vocal Point also competed on NBC's The Sing-Off in 2011 finishing as one of the top five final groups. Vocal Point is now the best-selling artist for BYU Records and one of the best sellers for Deseret Book.
Writer: Bailey Fruit
BYU Vocal Point
BYU Performing Arts Management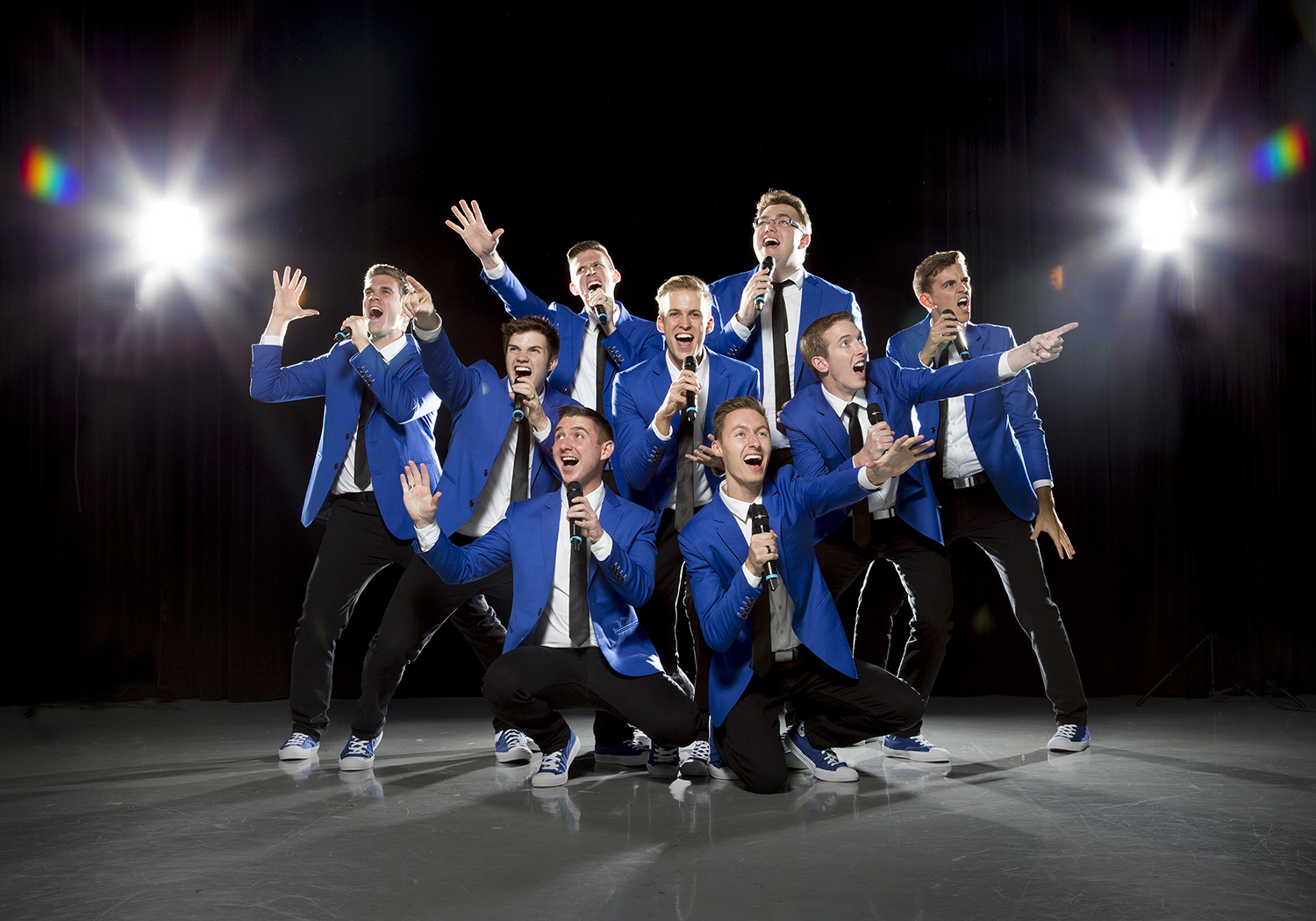 BYU Vocal Point
BYU Performing Arts Management
BYU Vocal Point
BYU Performing Arts Management