Some people consider ladybugs the cutest of all insects, but those adorable spots may conceal their true identity as one of the most prolific predators on earth. A new Brigham Young University study has discovered that an exotic species of ladybug can outperform its North American cousins because it thrives and survives in much colder temperatures, important information for farmers and gardeners seeking the most effective natural pesticide.
"Ladybugs are an incredibly important predator," said Gary Booth, a professor of integrative biology at BYU who co-authored the study. "In a given day, ladybugs sometimes consume upwards of two or three times their own body weight. I defy anyone to find another organism on the face of the earth that performs at that level, while also helping humans by saving thousands of dollars in pesticides."
The study, appearing in the new issue of the academic journal "Environmental Entomology," compared native North American ladybugs called convergents with an imported species of Asian ladybugs. Both types of beetles are widely used by farmers and gardeners as a substitute for chemical pesticides. However, the Asian ladybugs have been steadily displacing the convergent ladybugs, even though both species eat the same food and live in the same habitat. Unable to detect any outside factor explaining the exotic species' success, Booth and his team decided to examine the ladybugs' internal physiology.
"Ladybugs are cold-blooded, which means they're highly dependent on their environment," said Booth. "They have a narrow range of temperatures in which they can function. Since we couldn't see any outward difference between the Asian ladybugs and the native species, we decided to look internally at each species' metabolism."
To properly determine how effectively the ladybugs' metabolisms were performing, the researchers measured body heat and carbon dioxide, which reflect how efficiently the ladybugs use energy for physical movement and the digestion of food. To do this, the researchers put a few ladybugs in small, sealed containers and placed them in a calorimeter – a machine carefully calibrated to measure body heat and respiration. The temperature inside the containers was then incrementally increased in intervals from freezing to 104° F. Although both species did well at high temperatures, the Asian ladybugs could run around in temperatures at which the convergents were sluggish. In the wild, Asian ladybugs are therefore able to eat, reproduce, and move around much easier in cold climates than convergent ladybugs, giving them a distinct advantage.
"We found that the native ladybug species just doesn't do well at cooler temperatures," Booth said. "That physical weakness is something we never saw coming until we actually confirmed our results. These ladybugs may look the same, but we now know their physiology is completely different."
The implication of the study, Booth says, is very significant for farmers, who use ladybugs as a substitute for chemical pesticides.
"Any kind of creature that can perform better at cooler temperatures, they'll likely displace the species that can't cut it when it's cold," Booth said. "The fact is, species with the ability to metabolize, respire, feed and so forth at lower temperatures means that they're going to be much more competitive. Farmers can use this information to improve their use of ladybugs, and as a biologist, this is an important discovery about how we need to look at an organism in order to understand what's really happening."
Co-authors on the study are Lee Hansen, retired professor of chemistry; Bruce Smith, retired professor of biology; Barcin Acar, former research lab associate; and Dallin Mill, former undergraduate lab assistant.
Writer: Brad Jensen
0504-49 104-h.jpg
Steve Walters/BYU Photo
0504-49 132-h.jpg
Steve Walters/BYU Photo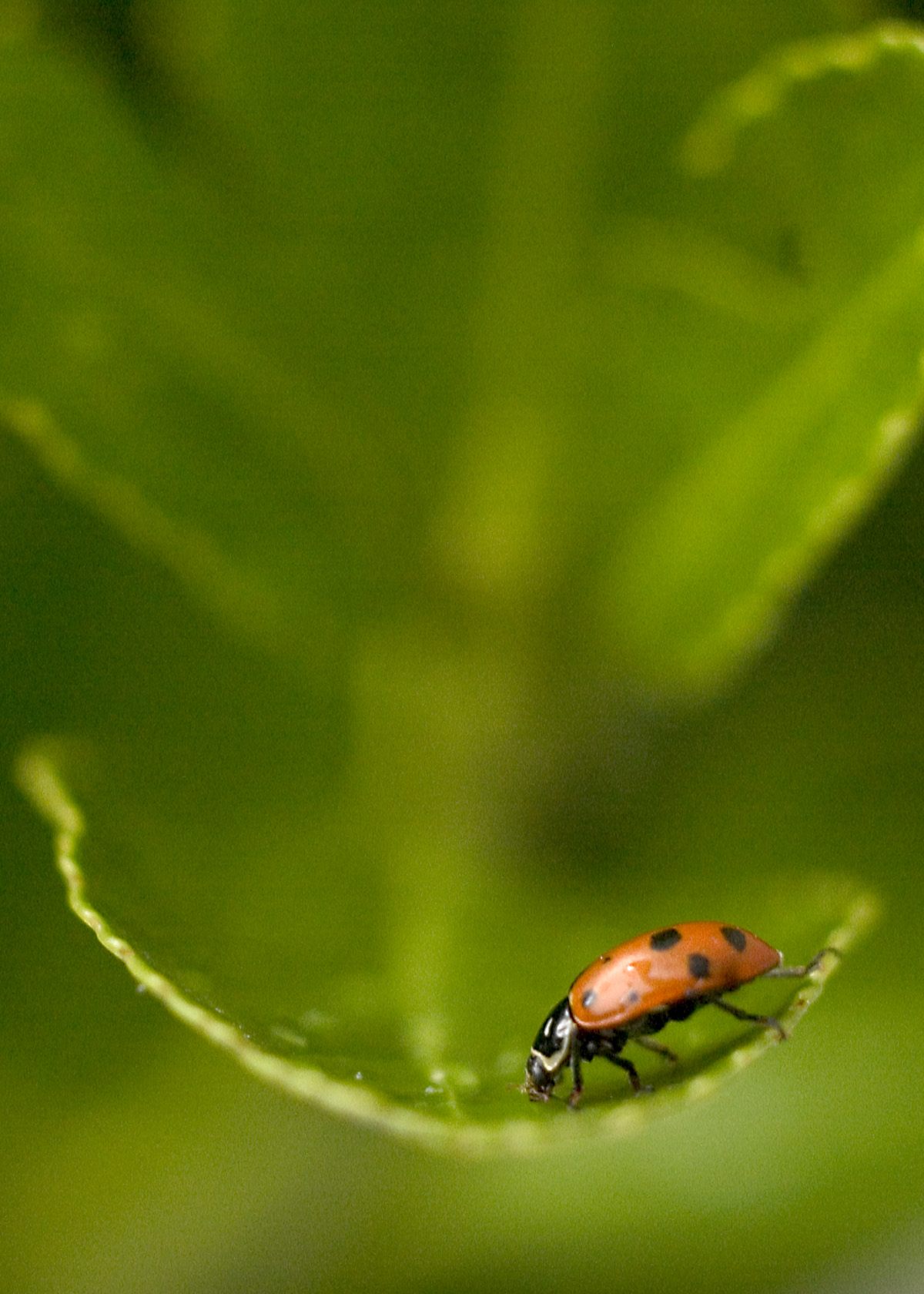 0504-49 042-h.jpg
Steve Walters/BYU Photo