"Abinadi," a new musical drama directed by Lawrence Vincent with music and libretto by Brigham Young University alumnus Meredith Ryan Taylor, will be performed in the de Jong Concert Hall at 7:30 p.m. Wednesday through Saturday, June 4-7.
Tickets at $9 or $3 off with a BYU or student ID are available in the Fine Arts Ticket Office, (801) 378-4322 or at www.byu.edu/hfac.
A major prophet described in the records of Mosiah as contained in the Book of Mormon, Abinadi spoke out against the wickedness of the reign of King Noah and paid for it with his life.
"The story of Abinadi is one of inherent drama," said Taylor. "It focuses on the Savior and the opportunity He affords each of us to change and to be forgiven. The message is timeless and immortal."
Abinadi teaches that we should not be too quick to judge one another and that only God can see into our hearts.
"What may be invisible to all others, God can take and turn into something quite beautiful, if we let him," said Taylor.
Cast members include Andy Fernuik as Alma, Eli Weissgarber as Abinadi and Meredith Ryan Taylor as King Noah. Additional cast members include Katrina Crage, Chari Erickson, Jason Vest, Scott Seaman and Holly Mesarch.
Scenic design is by Heidi Hathaway with costume designs by Deanne DeWitt and lighting design by Marianne Ohran. The conductor and chorus master for the production is Joseph Hoffman.
The production is sponsored by the BYU College of Fine Arts and Communications and the School of Music.
Writer: Elizabeth B. Jensen
Abinadi1-h.jpg
Jaren S. Wilkey/BYU Photo
Abinadi2-h.jpg
Jaren S. Wilkey/BYU Photo
Abinadi3-h.jpg
Jaren S. Wilkey/BYU Photo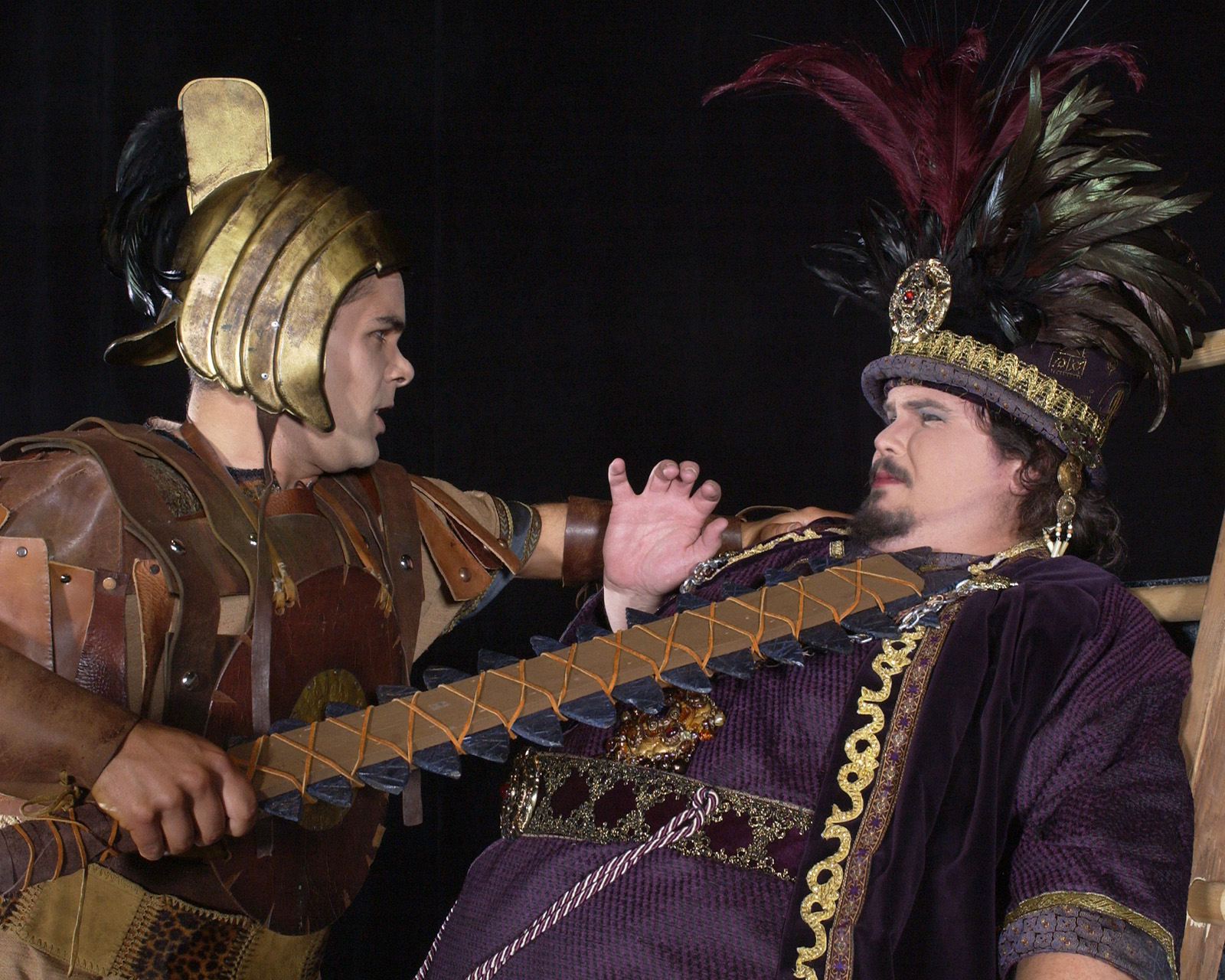 Abinadi4-h.jpg
Jaren S. Wilkey/BYU Photo
Abinadi5-h.jpg
Jaren S. Wilkey/BYU Photo
Abinadi6-h.jpg
Jaren S. Wilkey/BYU Photo