Student collaboration tells an impactful Christmas message
This Christmas Eve marks 100 years since a Christmas truce took place on Flanders Fields in Belgium during World War I.
BYU students collaborated to write, produce, photograph, edit and compose for a video to commemorate the event. The video is hosted by the nondenominational, interfaith group Faith Counts.
"The story of The Christmas Truce of 1914 has been told and retold over the past century, and deservedly so," said Faith Counts spokesperson Kerry Troup. "It is a true story of how faith has the power to bring hope, even in the darkest times. The video that the students of BYU, one of our many faith partners, have produced showcases this story in a beautiful, creative way that we know others will enjoy and hopefully share."
Graphic design and animation students used original photography from that day in 1914, enhancing and adding motion in the video. Film students spent time in Belgium shooting the video from current-day Flanders Fields earlier this month. The BYU Men's Chorus composed and sang a special arrangement of Silent Night, a song that was sung during the Christmas truce. The arrangement is availabe for immediate play or free download.
"FaithCounts works with a variety of content creating partners from many faiths," Troup said. "We've been very impressed with the BYU students' creativity, professionalism and ability to give voice to stories of faith in profound and innovative ways."
The project was coordinated and organized at BYU through theLaycock Center for Creative Collaboration.
Untitled-5.jpg
Mark A. Philbrick/BYU Photo
Untitled-1.jpg
Mark A. Philbrick/BYU Photo
Untitled-4.jpg
Mark A. Philbrick/BYU Photo
Untitled-3.jpg
Mark A. Philbrick/BYU Photo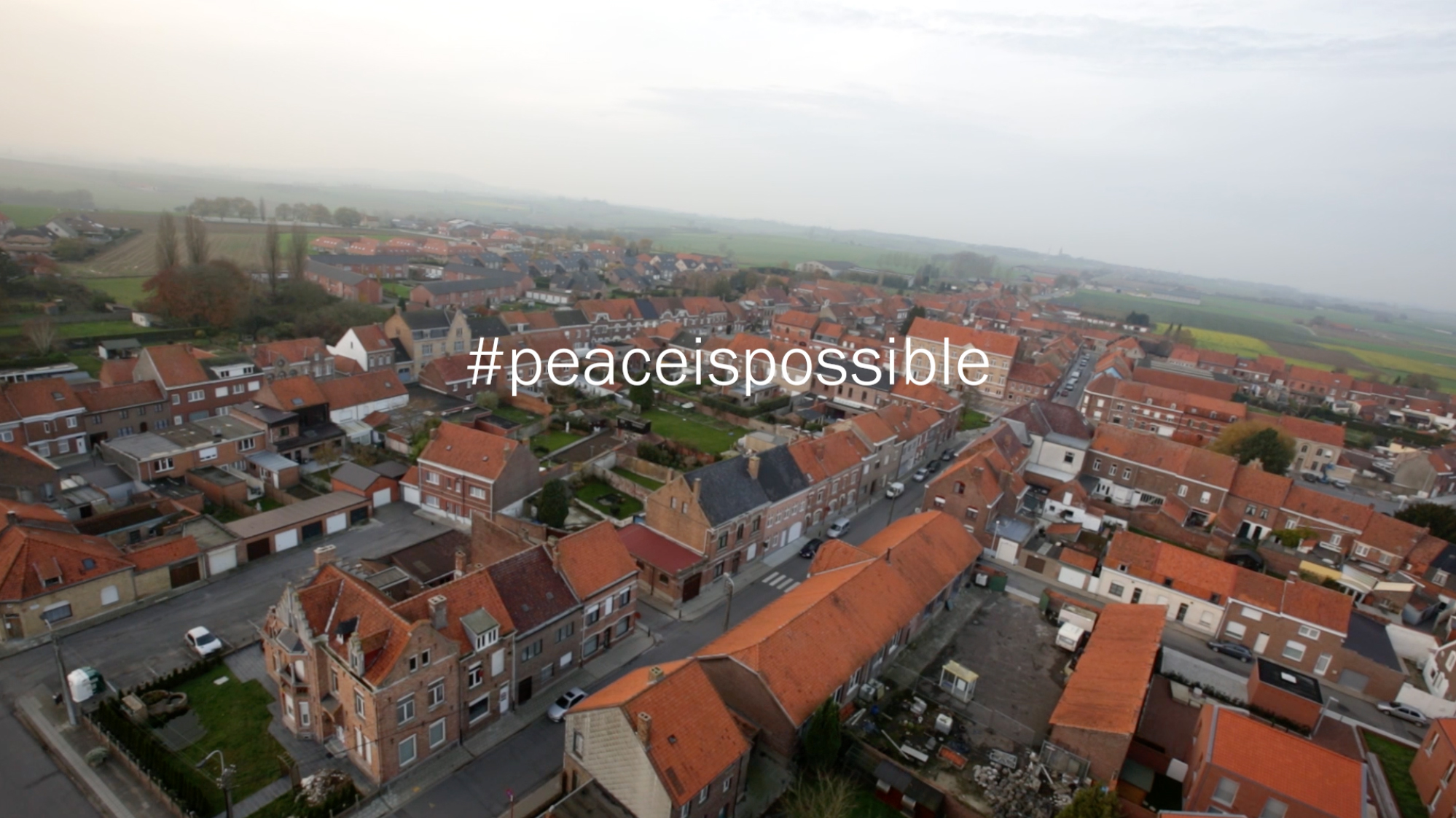 Untitled-2.jpg
Mark A. Philbrick/BYU Photo